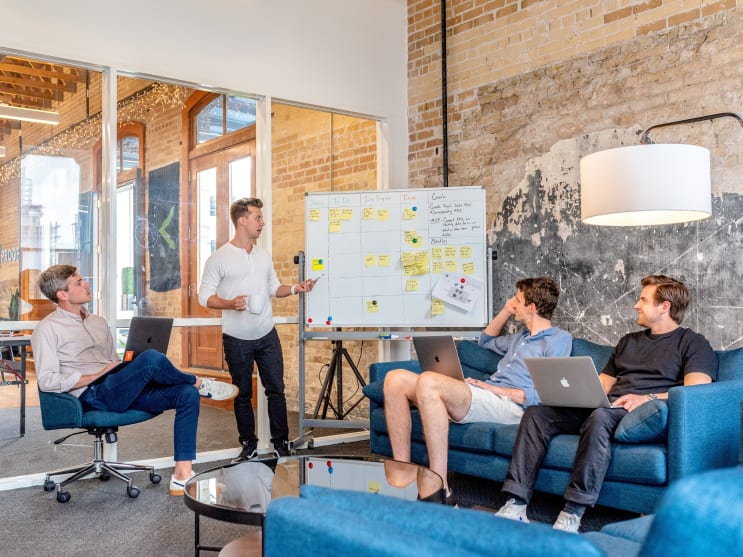 ITAE Business School is a Business School with a unique and particular origin. Heiress of the old ITAE, it is an ideologically and financially independent institution that acquires its brand and its know how. Its raison d'etre and its existence correspond to the will of some professionals to give excellence training to society.
The very history and life of the Institution has meant that the people who integrate it in each moment have been changing but, throughout its existence, the values ​​of academic excellence and global vision that have characterized it have been maintained. Teams of professional work, distinguished by its high qualification, professional trajectory, human quality and commitment in the development of the capacities of our students . The professionals of ITAE are the ones that really mark the qualitative difference of our projects.
ITAE Business School is created to offer solutions according to the needs of companies, in all areas of business management, through specialized training and consulting .
Over the years we have worked with companies and professionals of very different characteristics and sectors, which has allowed us to develop unique work methodologies that adapt to each case and that have nothing to do with models or static patterns of action .
Our Methodology
Dynamics: we are able to apply our resources to different projects and business situations.
Practice: all the contents of the program are taught in a rigorous, practical and fully applicable manner. We bet on a learning method where you learn by doing.
Cercanía: In order for the student to be able to get the best professional he / she has inside, he / she must feel comfortable and relaxed, possible because of the personalized and close treatment we offer at all times.
Flexible: Being a small company allows us to adapt to each circumstance in a special way. We use the optimal skills, competencies, tools and resources at the right time to offer personalized answers.
Our Strength
# Our experience.

# Our Alumni spread throughout the world.

# Our Speakers and Speakers

# A team of professionals committed to their clients.

# Our Collaboration Agreements with Universities and Institutions.

# 96% placement of our students.
Our objetive
Transmit knowledge and develop skills to train the best professionals and current and future managers. Orient the development of our environment, along the path of organizational innovation to generate ideas, opportunities and leadership.

Provide quality services, create attitudes and behaviors in freedom, generating unforgettable experiences.
ITAE Business School focuses all its efforts on offering high quality services that facilitate the management and direction of organizations, people and work teams. And so he moved, his Majesty the King of Spain, when he saw fit to receive ITAE in the Zarzuela in 2009.
Nowadays, more than ever, organizations must take on the complex task of managing business and people, making them the main elements for achieving their strategic objectives.
A Global Organization
The internationalization of ITAE Business School was established from its inception as an essential objective for a differentiating position.
Our geographical location, bordering Portugal, offers us a strategic enclave to position ourselves as the Hispano-Lusa Reference School, internationally. That international vocation that moves us has been the cornerstone in the development of the School throughout the last decades. That same tendency is what has taken us to sail the oceans to transform our international strategy towards a new and close relationship with Latin America.
Locations
Badajoz
Address
C/ Virgen de la Soledad, 6
06004 BADAJOZ (España)
06002
Badajoz
,
Extremadura
,
Spain