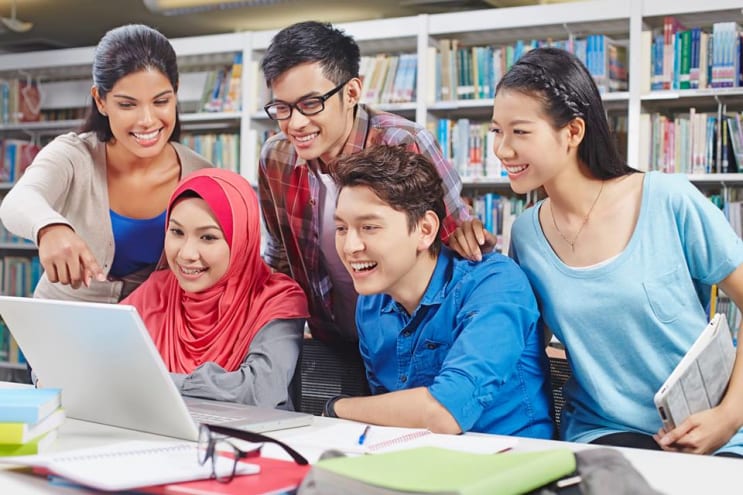 Why AMU?
From our humble inception in 2004, Asia Metropolitan University (AMU) has grown into a full-fledged university offering a wide range of programmes which bears testimony to our impressive track record within the Malaysian private-higher education industry.
In line with the recent developments in the industry and within our institution, AMU is focused on producing trained, qualified, competent graduates for domestic and international markets in health sciences and various other disciplines. AMU aims to be "The University of Choice" within the local and global education landscape. Above all, we envision our students to come from diverse cultures and background who will be able to significantly contribute to society and mankind.
Currently, AMU provides a comprehensive educational pathway beginning from foundation and diploma studies for post-secondary school certificate holders who can then move on to pursuing undergraduate studies. Beyond that AMU also offers a wide range of masters and doctoral degree programmes.
We have revolutionised our approach to ensure the quality and delivery of our academic programmes are of the highest standards, in line with Malaysia's 2020 Vision to transform the nation into a high-income economy that is sustainable and inclusive.
Besides striving for continuous improvement, we have repositioned ourselves to meet the changing landscape of the Malaysian higher education industry whereby we are committed to prepare our graduates with the right skills and knowledge to enter the competitive and challenging workforce.
Vision
To be the University of Choice for Healthcare and Allied Science programmes
Mission
To be at the forefront of healthcare and allied science education via state-of-the-art research and teaching facilities, backed with the latest methods, technologies and extensive data repository.
To drive a new standard of excellence in academics and research with the singular goal of producing students who are exemplary role models in society with global employability.
To be a learner-centred University that is anchored to instil a passion for learning and drive critical thinking through a committed faculty who are the best in their fields.
To be a globally recognised Malaysian private university for quality healthcare and allied science education.
To be the University of Choice in 20 years – our brand name to be synonymous with the best Universities in the world.
Business Objectives | To be the Cambridge of Asia
Brand Essence | Commitment to Excellence
Brand Positioning | Educating & Empowering Future Leaders
Brand Pillars | Student-Centred, Society-Centred, Future Focused
Shared Values | Professionalism, Integrity, Credibility
Brand Personality | Visionary, Passionate, Personable
Teaching and Learning
At AMU, we believe that when students are engaged, they learn. In support of this belief, we uphold the Kaizen principle on continuous improvement in our teaching and learning approaches to maximise the quality of student engagement. This is where our regularly scheduled classroom audits and course, as well as lecturer evaluations, serve as important feedback mechanisms. Fundamentally, we believe in a student-centric teaching and learning model. We recognise that our students have diverse learning styles and strive to develop the most effective teaching methodology that will optimise their learning process. To ensure an alignment between curriculum requirement and actual delivery, we also introduced a database system to manage students' clinical posting, which is a critical component of our health science programmes.
Assessments form an integral facet of our teaching methodology. Our assessment of students' learning hinges on the alignment, from the assessed curriculum to the approved curriculum and taught curriculum. Examination papers and answer scripts are subjected to internal panels of subject matter experts as well as external reviews among appointed moderators from other local and international institutions of higher learning. Meanwhile, the AMU Senate and its committees such as the University Academic Committee (UAC) and University Examination Board (UEB) serve as the highest authority to monitor, evaluate and make recommendations on students' assessments and establish their reliability, validity, accuracy and fairness.
Locations
Kuala Lumpur
Address
Asia Metropolitan University Kuala Lumpur
G-8, Jalan Kemacahaya 11, Taman Kemacahaya, 43200 Cheras, Selangor
Kuala Lumpur
,
Federal Territory of Kuala Lumpur
,
Malaysia