ISMS Bangalore
Courses Offered
Global MBA
Full Time Duration - 2 years
Master of Business Administration
Full Time Duration - 2 years
Fees INR 6.80 Lakhs for Two years
Hone your global management skills

ISMS Bangalore MBA is one of the Best programs in the country. The Global MBA course is two years on-campus program that provides an in- depth study of the global political economy, leadership, strategy, negotiations and cross-cultural communications skills needed to successfully lead international teams, functions and organizations.
It comprises a package of MBA+PGPM+3 Global Certifications
Global Business Leadership from the Netherlands
Live Projects from Germany
Global MBA Program
Global Business Leadership Program
Live projects from Germany
ERP from Microsoft USA
MBA - affiliated to University of Mysore
PGPM - Post Graduate Program in Management: Industry Aligned
MBA + PGPM: Dual Degree with 3 International Certifications
At ISMS all students complete both MBA and PGPM programs simultaneously (leading to Dual Certification) along with International Certification Courses
About Institute:
ISMS Bangalore is amongst Top Best B Schools of India with International accreditations. ISMS Bangalore-India's Most Global B School and Best B School for International Exposure and Placements was started under the aegis of Human Empowerment and Charitable trust about a Decade back (2010). The Purpose was to impart High Quality Management Education at International level. ISMS is a business School founded as a consortium between academia and the world of entrepreneurial system. In last decade our hard work has given us laudable rankings on various parameters:
Internationally accredited for Global Programs by USA, Australia & New Zealand
First B School in India for Corporate Live Projects from Germany (Silicon Valley, USA)
Ranked 14th Best for International Exposure & Live Projects (Sun Magazine 2014)
Ranked 4 Star B School for Global Program & Placements (Pioneer 2013)
Ranked as Best B School in March 2015 By Silicon Valley, USA
Top 24 th Best B School for program &Placements (Pioneer 2013)
Top 25 th Best B School for Industry Endorsed Program &Placements (Dainik Bhaskar 2014)
MBA Program in ISMS B School:
We teach state of the art theory, immerse students in international experiences, and connect them to best practice in business. Students who come to our programs learn much more than management theory and practice; they acquire new ways of thinking that can profoundly change their lives and the success of their organization. Only ISMS equips students with the skills to lead in the volatile global marketplace. With Global MBA program that go far beyond the typical business-school curricula, ISMS has passionate and experienced faculty deliver up-to- the-minute, real-world training in the intricacies of doing business in today's interconnected World Economy.Every element in the academic experience at ISMS—from team-based project work and experiential and global learning opportunities to case-based courses and independent study,—is designed to push students further than they thought possible with the goal of developing curious, Creative Business Leaders.
ISMS two years program comprises a package of MBA+PGPM+3 Global Certifications from Europe and USA
Global Business Leadership from the Netherlands & Italy
Live Projects from Germany
ERP from Microsoft USA
Three International Certifications Program
Global Business Leadership Program: From Italy, The Netherlands, Switzerland & Austria
Along with MBA you will do GBL. It is designed for professionals interested in broadening their global outlook and their worldwide network. Every module here is taught from a global perspective, which prepares you to lead and manage people across borders and across all levels of an organization. This program goes beyond the traditional business degree, offering you comprehensive instruction in global management disciplines, as well as cross-cultural communications, negotiations and international business leadership & strategy.
The GBL is a 80-credit hour on-campus program that provides an in-depth study of the global political economy, leadership, strategy, negotiations and cross-cultural communications skills needed to successfully lead international teams, functions and organizations.
Corporate Live Projects from Germany
Live Projects from Germany: This Real Business Project is hands-on learning experiences in a focused business area and in a particular region of Germany, composed of online training, Business Processes, Transcripts, site visits, high-level meetings and presentations with local businesses, cultural leaders to learn what makes doing business in the region unique.
Germany Projects equips you with the Business Process Engineering and software knowledge & skills to lead in the volatile global marketplace. With training that go far beyond the typical business-school curricula, Germany Trainers & Faculty deliver up-to- the-minute, real-world training in the intricacies of doing business in today's interconnected world economy of Germany and or in any other part of the world also.
ERP Training: Domain based hands on training by Microsoft Certified Consultants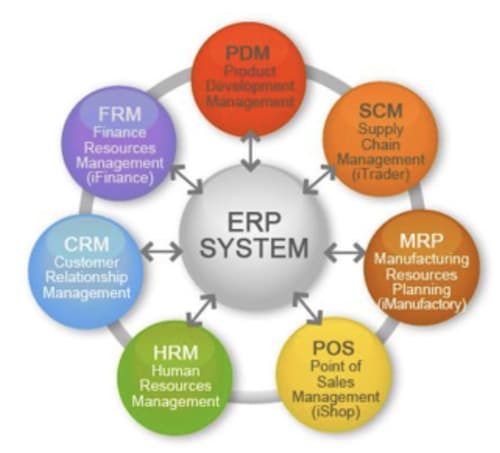 Key ERP modules: We provide training to students on some of the most common ERP modules include those for product planning, material purchasing, inventory control, distribution, accounting, marketing, finance and HR. A business will typically use a combination of different modules to manage back-office activities and tasks including the following:
Distribution process management, supply chain management, configure, prices, improve accuracy , facilitate better project planning, automate employee life-cycle, standardize critical business procedures, reduce redundant tasks, assess business needs, accounting , lower purchasing costs, manage human resources and payroll.ERP modules help an organization's administrators monitor and manage supply chain, procurement, inventory, finance, product Lifecycle, projects, human resources, customer relationship, business intelligence and other mission-critical components of a business through a series of interconnected executive dashboards.
ISMS stands for Quality Education
01: HIGHLY RANKED. GLOBALLY RECOGNISED
ISMS MBA has been ranked top 24(2012-2014) by The Pioneer, The Sun Magazine, Silicon Valley 2015 Bschool Survey. ISMS Business School is the first in South India and among a select few to receive the two most widely recognized MBA Program accreditations through USA, Australia and New Zealand.
02: INTERNATIONAL CERTIFICATIONS
With a rigorous and intense programme of 2 Years, ISMS MBA is a fast-track to a top MBA degree, allowing you to get MBA Degree with Global Business Leadership Program, and Innovation Management from The Phillips, The Netherlands.
03: GLOBAL MBA WITH ERP PACKAGE
Students can choose Global MBA Program Package with five value added Programs along with total personality development module.
04: OUTSTANDING FACULTY
Participants at ISMS Business School gain insights from 20 experienced faculty members from across India as core, visiting and adjunct. These faculty members are top academics, business advisers and researchers in their respective areas with PhDs from leading universities.
05: LEARNING FROM DIVERSITY
You will be part of a select group of high-calibre individuals from more than 25 States and diverse educational backgrounds. Broaden your horizons and gain fresh perspectives to become an effective leader in a global business environment.
06: INTERNATIONAL LIVE PROJECTS
All MBA participants will work on a "live" consulting project with a sponsor company that may come from a variety of industry sectors. With guidance from faculty supervisors, you will get to apply classroom lessons to real world projects, ranging from market opportunity analysis added to industry best practice benchmarking and customer intelligence.
07: FOCUS ON GLOBAL BUSINESS LEADERSHIP
Be a part of Leading People Globally programme, a course that is integrated through two Semesters. We nurture leaders who are able to embrace uncertainty, accept ambiguity and acknowledge the various natures of organisations and markets.
08: INTERNATIONAL EXPOSURE
Through optional international field trips also known as Business Study Missions(BSM), and exchange and summer programmes with many B Schools worldwide.
09: LARGE AND DIVERSE ALUMNI NETWORK
Be part of a family of ISMS Alumni placed in Global MNC's throughout India working in top positions. You can take part in alumni activities and enjoy a host of privileges, which you will find useful and beneficial to your career development and beyond.
10: ONE OF THE BEST CORPORATE NETWORK.
Pedagogy in ISMS Bangalore:
Case based teaching is the main teaching methods at ISMS-and consistent with our philosophy of collaboration – are team projects.
Active Interaction are encouraged so that traditional lectures can transform into open discussions. And discussions can lead to face-to-face feedback between professors and peers.
Role play and simulations share the spotlight with problem-solving sessions. Or students may be asked to reflect on their life experience and discuss the source of their leadership styles.
Rigorous self-analysis is at the core of ISMS approach to leadership development. Combining feedback from coworkers and fellow students with instruction and peer coaching, our students gain insights that the traditional case teaching method can't provide.
Independent study Under the direction of a faculty member, students explore their own interests, creating new knowledge of a particular significance to their own careers. Whatever the format, teaching and other academic work at ISMS is centered around our faculty of thought leaders. Each teaches in the MBA program, which means you learn directly from the best. Our small class size means they will get to know you as an individual.
European student exchange program is a program in which students from ISMS Bangalore go to one of their institution's partner institutions abroad for completing projects, doing one semester abroad, Industrial visits, or participation in any intercultural activities.
A student exchange program may involve international travel, but does not necessarily require the student to study outside of his or her home country.
Our European exchange programs provide students with an opportunity to study in a different country and environment experiencing the history and culture of another country.
The term "exchange" in ISMS Bangalore means that a partner institution accepts a student, but does not necessarily mean that the students have to find a counterpart from the other institution with whom to exchange. Exchange students live with a host family or in a designated place such as a hostel, an apartment, or a student lodging.
ISMS Student exchange program helps to increase the participants' understanding and tolerance of other cultures, as well as improving their language skills and broadening their social horizons. Student exchanges also increased further after the Global economy has expanded. An exchange student typically stays in the host country for a period of-4 weeks and international students or those on study abroad programs may stay in the host country for several months.
Our Students have visited: Singapore, France, Germany, Austria, Italy and The Netherlands.
Mentoring @ ISMS B School
We at ISMS believe that "Mentoring is a collaborative learning relationship between our students who share mutual responsibility and accountability for helping the mentee work toward the fulfillment of clear and mutually defined learning goals. Mentoring is used to assist individuals at specific stages of development or transition and lasts for a sustained but defined period of time. The mentoring relationship provides a developmental opportunity for both parties and can thus be of mutual benefit.)
Mentoring is a developmental partnership through which one person shares knowledge, skills, information, and perspective to foster the personal and professional growth of someone else. We all have a need for insight that is outside of our normal life and educational experience. The power of mentoring is that it creates a one-of- a- kind opportunity for collaboration, goal achievement, and problem solving. The personalized nature of mentoring means you can decide to learn about the topics and issues of most relevance to you.
How Mentoring Supports Individual Development @ ISMS Bangalore
The intent of mentoring is to support individual development through both career and personal functions in the following ways:
| | |
| --- | --- |
| Career Functions | Personal Functions |
| Sponsorship Mentor opens doors that would otherwise be closed. | Role modeling Mentor demonstrates the behaviors, attitudes, and values that lead to success in the field. |
| Coaching Mentor teaches and provides feedback | Counseling Mentor helps mentee deal with difficult professional dilemmas. |
| Protection Mentor supports the mentee and/or acts as a buffer. | Acceptance and confirmation Mentor supports the mentee and shows respect. |
Placements in ISMS Bangalore: At ISMS Placements are the main strength of our programs, The ISMS Placement Cell has been constituted specially to strengthen the industry-institution linkage and is very unique in its operations. It provides placement assistance and supports services to the students. It also includes counseling for the students in the area of academics, careers, jobs, further studies, extra and co-curricular activities, sports, games, fests, Industry-Interface activities etc., to bring out the best talent from the students. Placement record has seen a very sharp increase in the past five years.
The Pre placement training programs are conducted by the in-house trainers as well as the experts from industry. We choose our trainers from various professional bodies and many others who could mould personality of the students and make them suit the needs of industry. Executives from industries organize the career guidance program and pre placement training program and the placement cell updates the students about the vacancies. Students are also informed about the crucial points of success. For e.g. Infosys and Deloitte insist that students excel in English tests; Mahindra Satyam insists the students excel in Aptitude and Reasoning Pre placement training teams visit the campus and educate the students on the process of selection and train them to face the interviews effectively. Pre-placement workshops and induction of interview specific skills are also provided in this semester. During the entire placement process, the management of ISMS ensures that every small detail in regard to personality development, academic progress and practical learning is taken care of. By the time students reach the fourth semester, they would be fully ready for the campus interview and placement.
Hence, all students are placed in good companies with good pay packages since the inception. In the year 2016, 17 there has been 100% placements before completion of 4th semester with an average of 4.50 L per annum.
Hostel facilities:
Spacious Rooms with bed, study table, chair, almirahs, kitchen, recreation room, Common Cafeteria for Breakfast, lunch and dinner.
Also Wi-Fi, security services 24/7 and cleaning facilities
Locations
Bengaluru
Address
ISMS B School
Kanakpura Main Road
560062
Bengaluru
,
Karnataka
,
India