MBA with a Concentration in Hospitality Management in Los Angeles
Vatel USA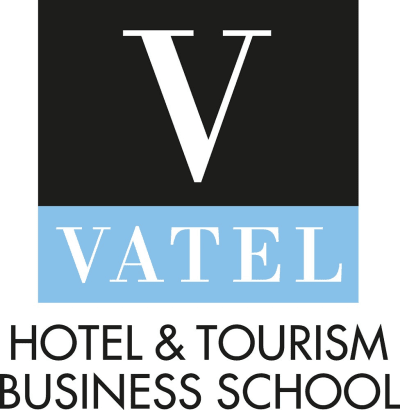 Key Information
---
Campus location
Los Angeles, USA
Application deadline
09 Dec 2023
Earliest start date
Jan 2024
* Tuition & Fees may be subject to change
Introduction
The Master of Business Administration (MBA) with a Concentration in Hospitality Management is an intensive and innovative degree that prepares students to become effective hospitality industry managers and leaders. The program is offered in partnership with the Vatel Institute of Hospitality Management and Alliant International University.
Study and Train in Los Angeles!
Los Angeles is one of the nation's most diverse and active cities and the entertainment capital of the world. Often known by its initials, L.A., and nicknamed the City of Angels, Los Angeles is a world center of business, international trade, entertainment, culture, media, fashion, science, technology, and education. Los Angeles is considered one of the most influential cities in the world. The most luxurious hotel brands are to be found in Los Angeles and its surroundings.
Alliant's Los Angeles campus is located in Alhambra, in the western San Gabriel region of Los Angeles County. Just eight miles from downtown, Los Angeles the campus gives students immediate access to the sprawling metropolis.
The campus' surrounding is a dynamic concentration of entertainment, business, and industry.
The campus is home to 23 classrooms, a videoconferencing room, an integrated computer classroom, a computer laboratory, group study spaces, and two student lounges. Over 600 students have enrolled annually in a number of schools and programs.
Alliant International University is accredited by the WASC Senior College and University Commission, a regional accrediting body recognized by the U.S. Department of Education.
Curriculum
MBA Curriculum
Strategic Marketing Management
Organizational Behavior and Global Leadership
Strategic Management
Financial and Accounting Management
Technology for Managerial Decision Making
Operations Management and Logistics
Professional Practice (3 required courses in total)
Statistical Analysis and Modeling for Business
Capstone: Management in a New Age or


Concentration Courses (3 required courses)
Sales Management for Hospitality
Trends in Hospitality and Tourism
Entrepreneurship in Hospitality
Rankings
QS World University Rankings 2023: Vatel Group, ranked 1st in France in the Hospitality & Leisure Management
Program Outcome
On campus, students hone the necessary critical thinking, leadership, management, and entrepreneurial skills required to compete in the globalized hospitality industry.
Students progress through every program in cohort with courses tailored to their group. The cohort structure ensures that students get the classes they need to graduate on-time.
Alliant's faculty members are experts in management education and strive to prepare the students for a successful career in international hospitality management.
Scholarships and Funding
How to Apply for the Vatel Grant
Applicants who have been admitted to Alliant International University can submit a Grant Application Essay (500-1,000 words) to Vatel USA answering the following questions:
1. Describe how the program relates to your academic, professional, and personal goals.
2. What qualities, characteristics, or skills (academic, personal, professional) can you contribute to the program and the industry?
3. How/Why would the grant help you achieve your goals?
4. Is there any other relevant information or circumstances that you want us to know prior to making our decision?
Applicants will be notified by Vatel USA by the end of the week following the deadline. The grant award is $1,000 per student. Grant awards are paid at the end of the first academic term.
Career Opportunities
Paid Internships
Practical professional experience is an essential component of our academic programs and offers a holistic understanding of the hospitality industry, enhancing the definition and achievement of each student's professional goals. Previous students in this program have worked at Vatel partners host hotels such as St. Regis, Four Seasons, the Peninsula, the Waldorf Astoria, the SLS, or the Sofitel. Vatel's Career and Employability Center assist students in locating their mandatory internships.