MBA in
MBA in The International Wine & Spirits Management specialization
Vatel Brussels & Paris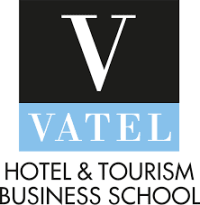 Introduction
In the 5th year MBA in International Hotel Management program, which leads to International Hotel Manager's title, 11 specializations are offered to students who wish to strengthen their expertise.
Taught exclusively on campus, each MBA specialization has been designed according to structural and environmental criteria.
Subject to a well-argued professional project and an application file accepted by the student's home campus and by the campus offering the specialization, MBA in International Hotel Management students have the opportunity to complete their fifth and final year on another Vatel campus.
The International Wine & Spirits Management specialization aims at students who wish to join hotel and gastronomic establishments where wine is an issue, make a career in the world of wines and spirits, or improve their knowledge in a personal capacity.
Around very high-level speakers, the specialization is based on the technical knowledge of wines and spirits, the management of wine-growing activities, and strong roots in the professional world.