MBA in
MBA in The Ecotourism Management specialization
Vatel Brussels & Paris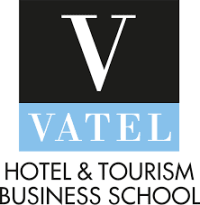 Introduction
In the 5th year MBA in International Hotel Management program, which leads to the International Hotel Manager's title, 11 specializations are offered to students who wish to strengthen their expertise.
Taught exclusively on campus, each MBA specialization has been designed according to structural and environmental criteria.
Subject to a well-argued professional project and an application file accepted by the student's home campus and by the campus offering the specialization, MBA in International Hotel Management students have the opportunity to complete their fifth and final year on another Vatel campus.
Because the tourism industry also has a role in sustainable development, the Ecotourism Management specialization trains executives capable of leading projects that take into account ecological, economic and social issues.
Students receive the theoretical tools to create, manage or develop an ecotourism establishment, supplemented by immersion in various ecotourism sites in Madagascar, which presents biodiversity and a leading geodiversity.