MBA in
Executive MBA in leadership, governance and team performance
Paul-Valéry Montpellier 3 University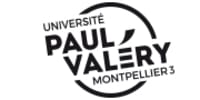 Scholarships
Explore scholarship opportunities to help fund your studies
Introduction
The Executive MBA in leadership, governance, and team performance is a Master 2 in Human Resources Management, open only in continuing education. It is aimed at professionals with the significant managerial experience of at least 5 years of seniority.
This master's degree, in partnership with the Conservatoire National des Arts et des Métiers Occitanie (CNAM Occitanie), aims to provide professional education in leadership and team leadership to executives, department managers, team managers, managers of transition, a school director in an activity.
In tune with economic realities, this training combines academic excellence and professional training and allows the development of new skills in terms of management, leadership, and change management.