MBA in
MBA Wine, Sustainability & Sales
University of Applied Sciences Ludwigshafen am Rhein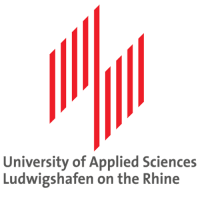 Scholarships
Explore scholarship opportunities to help fund your studies
Introduction
Our concept
Success in business is no longer just dependent on the quality of the product. Managers face numerous challenges for sustainable business management, including globalization, climate change, shifts in customer behavior, and running large companies with more complex workflows (and greater risks), to name just a few examples. To be successful domestically and abroad, managers must be able to recognize and effectively evaluate business opportunities in the marketplace and pursue them in a sustainable way. That also holds true for business in the wine industry.
Business management and sales skills
Sustainable business management and sales skills are at the center of this programme. Practical problem-solving strategies and business tools are taught using real-world examples from the wine industry.
Wine expertise
In addition to the classic business administration content of a traditional MBA, this programme also emphasizes sales and sustainability in terms of the environment, society, and business as well as international wine markets, consumer research, and a sensory analysis of wine.
Students are given intensive instruction in these topics based on the latest developments in both academic research and the business world. At the same time, students become acquainted with the world of international wine and learn about the particularities and sensory characteristics of important wine products.
Educational Organisation
Minimal on-campus presence
The MBA programme can be completed with only 36 days of attendance - a flexible lecture schedule allows students to continue working full-time.
On-campus weeks, which consist of workshops, seminars, and lectures, take place during the first three semesters. In the fourth semester, students research and write the Master's thesis. Because of the minimal on-campus presence, it is suitable for employees and entrepreneurs from around the world.

Our blended learning approach is based on three core elements:
Independent studies: using online textbooks and learning materials
Webinars & virtual classrooms: web-based learning and teaching
Face-to-face study: residential teaching phases for discussions, reflection, and networking
Curriculum
First semester:
Strategic Performance Management
Production I: Vines of the World
Ecological & Social Sustainability
Sensory and Consumer Science
Second semester:
Marketing Management
Production II: Flavours of the World
Sustainable Business Administration
Channel Management
Third semester:
Wine Expertise
Sales Excellence
Management in Practice
Law & Politics
Research Methodology for Managers
Fourth semester:
Further information can be found here: https://mba.weincampus-neustadt.de/curriculum.html
Course Objectives
Target group
The Master's programme is targeted at both experienced professionals from the wine industry as well as other interested persons aspiring professional development and who want to support their companies in their sustainable competition on the international market.
This study programme helps you to:
develop sustainable and competitive strategies for your company
find answers and suitable concepts for your practical questions
get a greater understanding of the international wine business
widen your (international) network in this industry
enhance your leadership abilities and expand your horizons
learn about the particularities and sensory characteristics of important wine products
This degree also qualifies you for a doctoral degree programme.
Job Opportunities
With only two weeks on-campus presence per semester, the MBA Wine, Sustainability & Sales allows you to work full-time and study at the same time.
Language Requirements
Applicants must provide proof of their English skills at the B2 level or higher according to the Common European Framework of References for Languages (CEFR).
If you are interested in the programme, but still need official proof of your English language skills, Weincampus Neustadt offers an exclusive online language test! If passed, the test counts as a proof of your English language skills as required for admission. Please contact the programme manager for more information.
Academic Requirements
Completed university degree (210 ECTS) and at least one year of related professional experience after graduation
Applicants whose first-degree programme had only 180 ECTS can earn the additional 30 ECTS by completing a written assignment.
Letter of motivation (one A4-sized page)
Successful participation in a selection interview in which the applicant will demonstrate a basic understanding of business concepts related to the wine sector.