Global MBA in
MBA in sustainability
University of Haifa, International School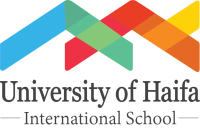 Curriculum
The intensive, one-year program is taught in English over five study periods of ten weeks each from October through September. Upon completion of the program, students will receive a Master of Business Administration and a certificate of specialization in Sustainability.
Program Outcome
Program Highlights
Promote sustainability-oriented leadership.
Applied final project in a real-world business setting.
Green entrepreneurship courses to learn, practice and meet with leaders of the industry,investors, and top executives.