This Executive MBA is receiving applications for Fall 2022 Intake. Study in Hanoi and HCMC, Vietnam.
The University of Hawaii, Shidler College of Business has been delivering its first-rate Executive MBA program that will train, guide and prepare Vietnam's top executives who want to elevate their leadership and management skills. It is known as VEMBA (Vietnam Executive MBA). VEMBA Hanoi started its first cohort in 2001 and expanded to HCMC in 2007.
Website: https://shidler.hawaii.edu/vemba
This 21-month, executive format program allows participants living in Hanoi or Ho Chi Minh City, Vietnam to maintain full-time management positions while earning their degree. Students will learn from an integrated, modern curriculum that incorporates core business disciplines with cutting-edge business practices including: innovation and entrepreneurship, management of information technologies and e-business, supply chain management, wealth management, and branding. All classes are held in Vietnam with an optional summer study at the University of Hawaii at Manoa in Honolulu, Hawaii, USA. A key feature of the program is the Business Practicum project allowing students to engage in real-life consulting.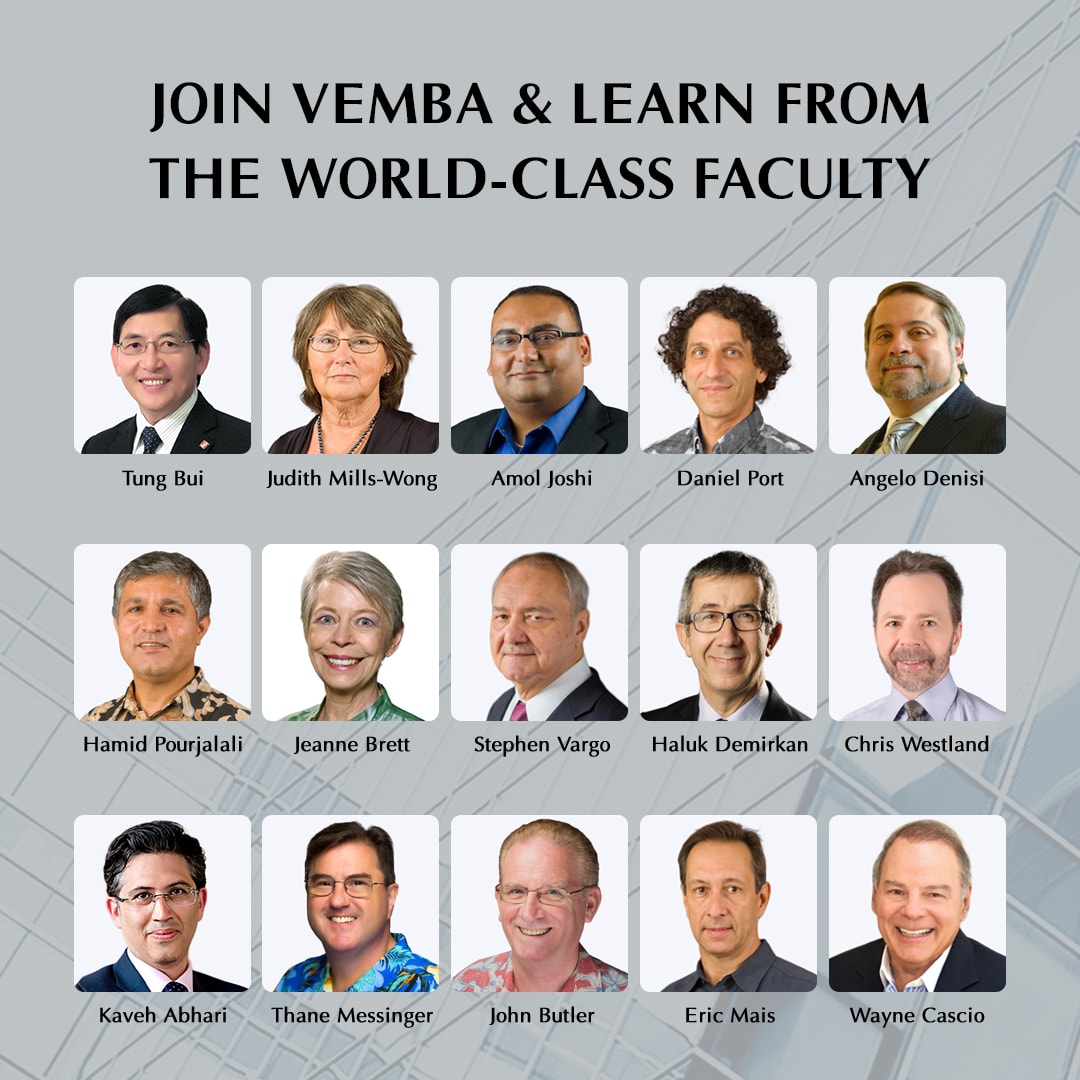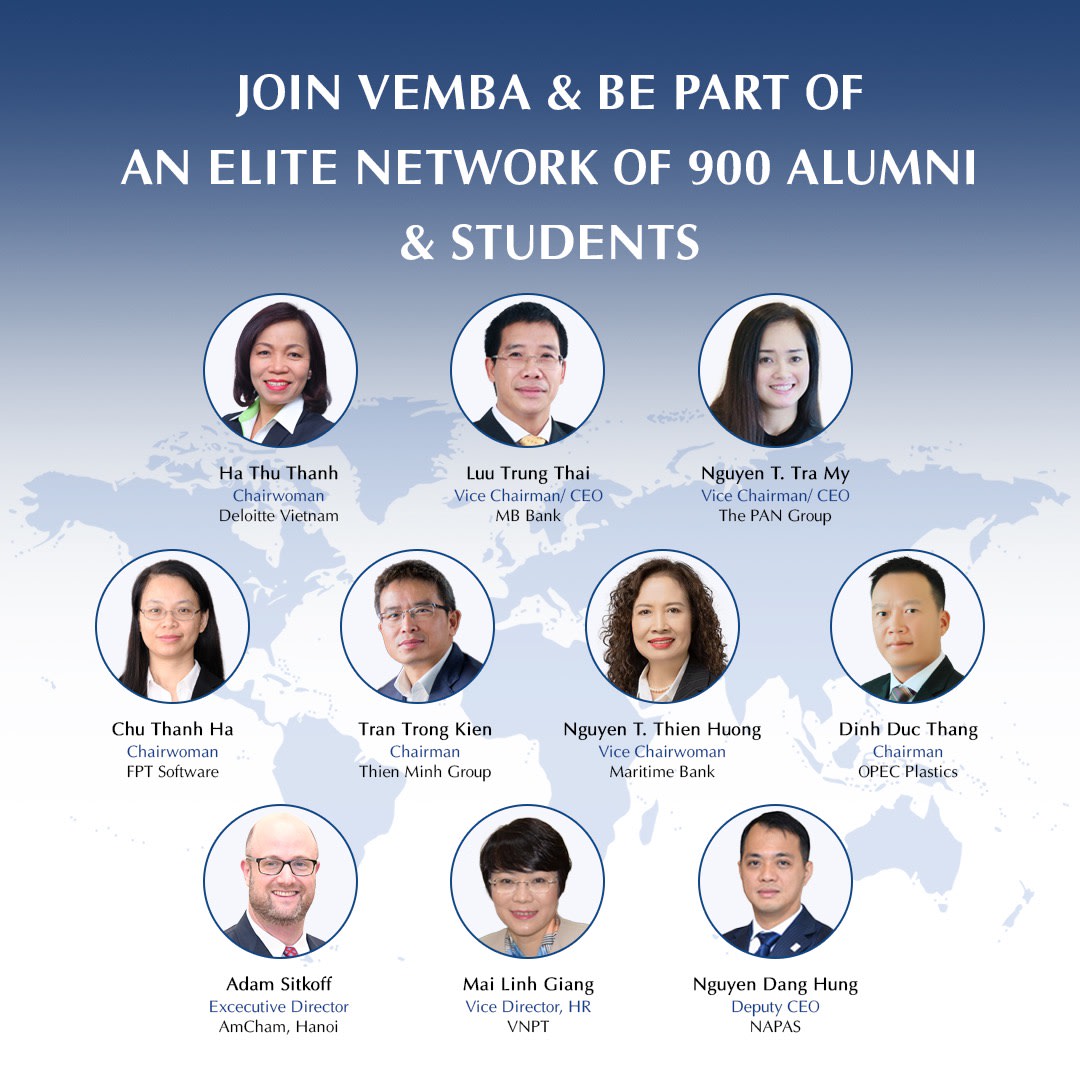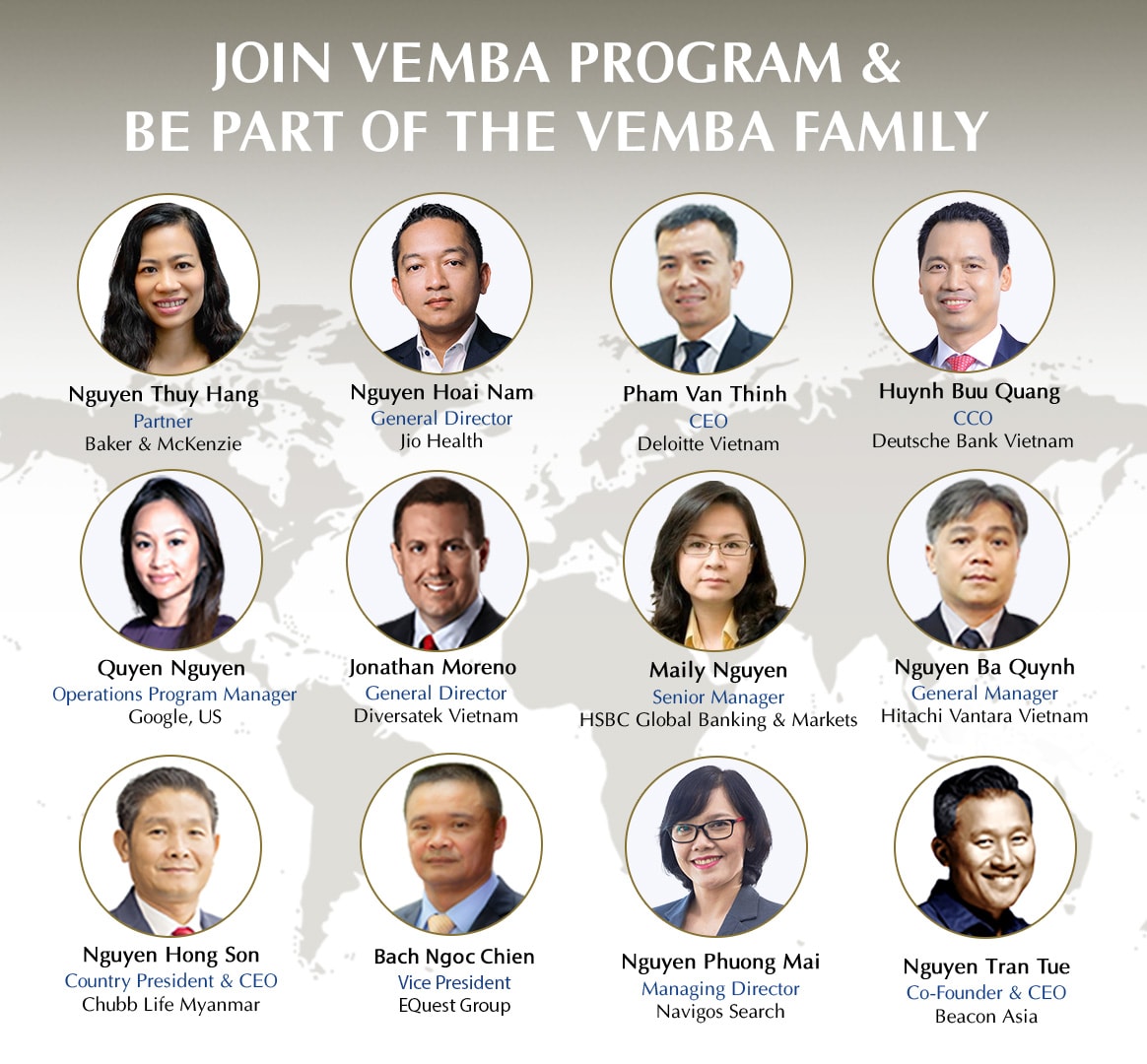 MBA for Executives in Vietnam program has already proven to be immensely successful in advancing many graduates' careers for the last 21 years in Vietnam. With more than 900 alumni holding key business positions in all economic sectors in Vietnam and worldwide, MBA for Executives in Vietnam offers one of the most valuable business networks.
Thus, with their degree from the University of Hawaii, MBA for Executives in Vietnam graduates will be able to demonstrate that they have the confidence and skills to compete for top executive positions, not only in Vietnam but anywhere in the world.
This is the only AACSB accredited program offered in Vietnam. AACSB iswas founded in 1916 in the US to provide accreditation to schools of business. Its founding members include Columbia University, Cornell University, Harvard University, University of Chicago, University of Illinois, University of Pennsylvania, Yale University and other prestigious Universities in the US. It is known that less than 5% of business schools worldwide hold this elite accreditation. Not all members of the association are accredited.
Two training locations in Vietnam are Hanoi and Ho Chi Minh City. You could also choose to study two summer courses in Honolulu, Hawaii, USA.
Hanoi Campus: Suite 312, 3rd Floor, Office Center, Tower C, N04 - UDIC Complex, Hoang Dao Thuy Street, Hanoi, Vietnam
Tel: +84 24 7304 2688
Hotline: +84 947 552 688
Email: [email protected]
HCMC Campus: 2nd Floor, 235 Pasteur St., Dist.3, HCMC, Vietnam
Tel: +84 28 3933 3033
Hotline: +84 918 515 301
Email: [email protected]