MBA in
MBA in Strategic Business Management
The School of Management and Research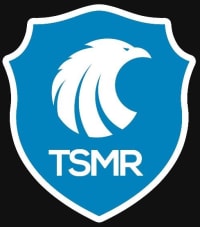 Scholarships
Explore scholarship opportunities to help fund your studies
Introduction
Located in a city known for culture, diversity, fascinating history of over 2000 years, language, education and sporting institutions, the School of Management & Research is delighted to know that you are interested in studying with us.
The objective of this course is to help you appreciate the importance of strategy and the skills required to compete globally.
Our Strategic Business Management course will change the way you think, network and do business. The course draws on our deep knowledge of Management and business culture and standardised practices to provide students with the essential skills needed to oversee organisations in differing international settings. Whether you have previous experience in management or business field, the course will improve your comprehension and practical applications in your practice.
On completion of the programme students will develop a unique blend of skills, master analytical tools and techniques, and understand how to formulate and implement strategy in the global arena.
Teaching and learning is online, There are possibilities of offer ing face-to-face (blended) learning .
TSMR courses are offered in two areas from which you can earn your MBA or MA degree:
Business Management
Business & Strategic Marketing
You can opt for taught or research route
WHO CAN REGISTER?
Senior level personnel (Directors, CEOs, Managers etc.)
Security Officers including (Army/Police)
Businessmen & women
People in leadership/managerial positions
Middle-level personnel (Supervisors, heads of units etc)
Anyone with 3 years and above working experience
There are two modes of participation:
Taught & Practice-led (research) approach
WHAT IS THE BASIC ENTRY QUALIFICATION FOR:
TAUGHT MBA DEGREE
1st Degree
Diploma with 3 or more years working experience
Higher Certificate with 5 or more years working experience
O & A Level of 10 years or more working experience
English Language Qualification (ELST 6.0 Minimum)