MBA in
MBA in Luxury Brand Management
Swiss School of Higher Education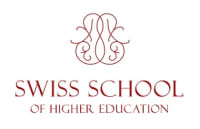 Introduction
Master of Arts in Management
The program in Master of Arts in Management allows the student to acquire a profound knowledge of business processes and excel personally and professionally in today's marketplace. Graduates will be able to communicate and collaborate with others in an effective manner; apply economic, financial, and managerial theories to meet their business goals, and develop leadership skills to implement in different sectors they will be engaged in.
Master of Arts in Luxury and Brand Management
The Master's program in Luxury and Brand Management provides students with comprehensive knowledge of different managerial aspects. Students will be able to apply both methodological skills and practical experience achieved during their education. Graduates of the program will get access to higher-level positions in the Luxury and Brand sectors.
Curriculum
Example of courses
Language: English
Duration: 3 semesters(1.5years):2 semesters+Master thesis/internship
Start dates: October and February
Credits: 90 ECTS
Degree Awarded: Master of Arts in Business Administration, Major in Luxury and Brand Management
MALBM101 – Luxury Brand Analyses and Marketing Strategies
This course aims to develop the students' knowledge and skills in core luxury marketing-related concepts, as well as appreciate the environmental factors that influence luxury marketing decisions.
Students will develop their analytical skills by working on luxury brands, included their identity, marketing, and communication systems. This course provides the knowledge and conceptual framework required to understand the different types of luxury in society taking both a business and consumer view, in doing so they will also explore how changing marketing dynamics are impacting the marketing, experience, and consumption of luxury.
MALBM102 – Brand Identity in the Luxury Sector
Traditional marketing principles do not equal to luxury brands. Rather than driving sales at any price, marketing luxury goods require specific principles to enhance and preserve the image of the finest quality, exclusiveness, and hedonic value. This course is designed to sharpen the students' knowledge in luxury brand identity by contrasting traditional versus luxury-specific marketing principles.
MALBM103 – Managing Jewellery and Luxury Watches
The course is designed to equip students with the necessary skills to become leaders in luxury – a dynamic and fast-growing business sector. The program covers various areas of luxury, with a particular focus on fine watches and jewelry. The program also features many
professional visits to different luxury companies, in order to bring alive the theoretical work covered in class.
MALBM106 – Luxury Goods and Services Markets
This course is designed for you who are interested in acquiring managerial expertise in innovative strategic marketing focusing on brand management and customer experiences. By completing this course, students will be able to display a thorough understanding of advances in marketing science in order to pioneer the latest marketing tools and take advantage of consumer trends and demonstrate the ability to critically analyze the international business setting and build innovative, customer-oriented marketing strategies.
MALBM204 – Luxury Quality Management
The course is an introduction to the basics of prestige branding and will provide the students with cutting-edge thinking to enable them to work with real issues faced by today's small entrepreneurs. Students will be able to create a competitive, sustainable, affordable, and ethical prestige brand concept that can succeed and create a real Fashion, Food & Fragrance product and Brand Concept to be sold to the public by themselves.
MALBM205 – Luxury Product Design
The Course is a dive into the luxury and design-based industries, with a focus on strategy, innovation, and marketing. It is structured as to provide students with the distinctive principles for effective
management of luxury and design-based businesses, brands, products, and services. The Course explores how luxury and design-based firms and industries have been successful, and what other businesses could learn from them. The Course offers a broad overview of the luxury concepts and trains students on how to use those concepts to work in Strategy, Consulting, Innovation, or Marketing, in the luxury or design-based industries, or in any other sector where those strategies may be relevant.
MALBM206 – Luxury Brand Management
This course offers a chance of learning brand management knowledge in the fashion and luxury area. The students will learn to understand the unique consumer behavior at the fashion and luxury market and the influence on the branding strategy of the fashion brands, how to manage the fashion and luxury brand and to understand the know-how of those European fashion brands for their global strategy and to understand the luxury industry and the unique features of consumer behavior.
If you are interested to know more about this program, please feel free to follow through SSHE link at the bottom of this page.
Program Outcome
The luxury Master programme is a comprehensive luxury programme providing students with a deep understanding & know how of international luxury strategy & management.
Specific programme disciplines range from value creation, brand management, luxury clients behaviours, luxury communication, retail, ecommerce… to new luxury trends.
Courses are taught in small classes allowing a personalized education approach.
Through a well balanced combination of theory and business case studies, students develop a solid knowledge of market practices in a context where businesses are evolving.
The students transform their knowledge into skills and expertise in either an internship of 6 months or working on a research thesis on a subject of luxury.
Experienced industry experts and highly qualified faculty members will not only bring their know how but will also prepare the students to pursue a successful career in Luxury.
Leadership
Analytical & critical thinking
Decision making
Project development & management
Brand management
Multicultural teams management
Event creation & management
Communication management
Career Opportunities
Marketing Manager
Trade Marketing Executive
Key Account Executive
International Sales Coordinator
Product Manager
Area Sales Manager
Business Development Manager
International Trade coordinator
Communication Manager