MBA in
Strathclyde MBA in Greece
IMS International Management Studies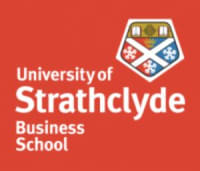 Scholarships
Explore scholarship opportunities to help fund your studies
Introduction
The Strathclyde MBA is not just a business programme, it's a stimulating, challenging, life-changing experience, which will make you question, re-think and re-evaluate how you do business.
The Strathclyde MBA is highly experiential and based on collaborative learning. Students share their varied work experiences, knowledge, understanding and skills.
The MBA will shape and guide you as a reflective, open- thinking, adaptive learner. This is facilitated through enhanced understanding of the interplay of theory and practice in management.