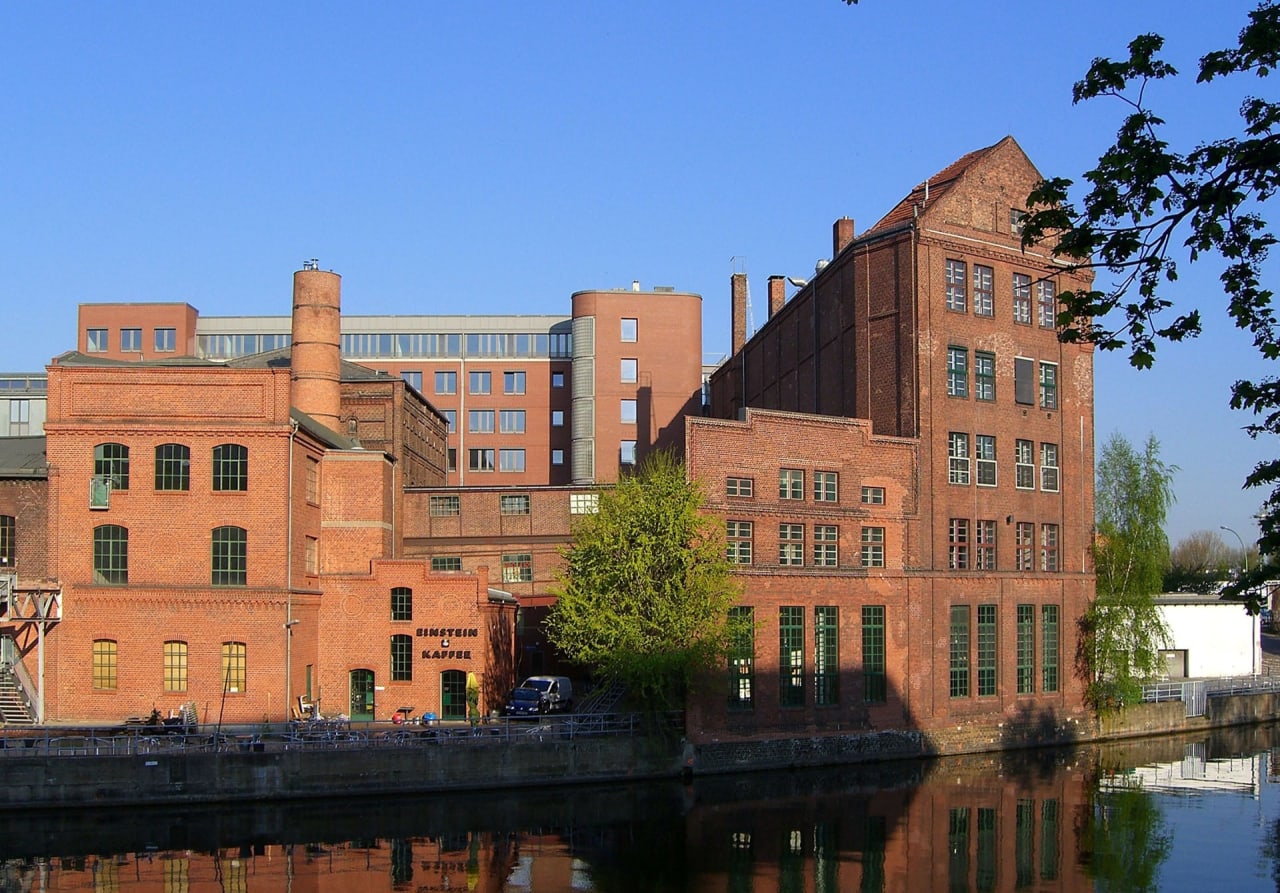 Master of Business Administration (90 ECTS) Specializing in Data Analytics & Artificial Intelligence
Steinbeis University – Schools of Next Practices
Key Information
---
Campus location
Berlin, Germany
Tuition fees
EUR 8,600 / per semester *
Application deadline
Request info
Earliest start date
Request info
* Plus a one-time matriculation fee of €500 and a one-time examination fee of €500
Introduction
What You Will Learn:
Learn the basics with our compulsory Management Foundation course and study topics tailored to your interests and needs through your chosen specialization, Data Analytics & Artificial Intelligence.
Management Foundation:
Economic, Politics, and Society
Strategic Management
Marketing
Innovation Project
Business Organization
Project Management
Leadership & Communication
Research & Science Project
Philosophy of Science and Research Method
Advanced Statistics
Data Analytics & Artificial Intelligence Specialization:
This specialization in Data Analytics & Artificial Intelligence will teach you to combine data with actionable business insights. You will gain strong knowledge in data technology, data applications, data strategies, and data-driven decision making, and will explore the potential of data applications within a business context — both in terms of operational analysis and strategical decision making.
During this program, you will also gain a deep understanding of all corporate functions, learn how to use and implement a wide range of tools to solve complex management challenges, and be taught the skills needed to make excellent management decisions.
Enhance your professional profile from day one of the Steinbeis MBA. Gain the in-demand skills necessary for the modern business environment — where the need to rely on accurate data-backed insights is ever-increasing — and feel confident in pursuing your career in business intelligence, data analytics, business transformation, consulting, operations management, and marketing intelligence.
Why Move To Germany to Study?
Are you interested in getting a German education from one of the most exciting European cities? Look no further.
For over 20 years, the Steinbeis name has reflected Germany's outstanding reputation for academic excellence — offering top-tier, flexible study programs both online and in the dynamiccities of Berlin and Munich.
Although both cities have a lot to offer in regard to future employment within large technology enterprises, SMEs, and start-ups, there are many more reasons to base yourself in either of these fantastic cities. By moving to Germany's capital or Germany's economic heart to study, your opportunities aren't just limited to education and career.
Berlin is a global hub
The city boasts a large international community, making it easy to meet new people and integrate quickly into your new home. Also, English is a prevalent language, so – while we do encourage you to learn at least the basics – it is certainly possible to get by in Berlin without fluent German.
Berlin is a cultural mecca
As the epicenter for countless historical events, Berlin is an excellent place for curious students – and with its many galleries, restaurants, and infamous club scene, there is something for everyone and plenty of places to explore with all your new fellows and friends.
Berlin is affordable
Berlin ranks within the top five cheapest capital cities in Western Europe, so the price of rent, transport, and food is very reasonable. Expect to pay around 40% of your monthly salary for your Berlin accommodation, which in comparison to other major capital is very reasonable.
Munich is a green city
The abundance of green space in Munich strikes a nice balance between urban living and nature by offering a relaxing break from the hustle and bustle of big-city life. From the many parks one can choose to take in some fresh air, The Englischer Garten is a favorite amongst locals and tourists.
Munich is well-connected
Although traveling by bike is popular in Munich because of the city's dense network of cycle paths and routes, the many underground and overground trains, trams, and buses make it easy to get around. Direct intercity trains allow for spontaneous weekend breaks, as well!
Munich is the center of technology
Munich has one of the strongest economies in the country and is well-known for being one of Europe's biggest tech hubs. Many of the major German companies are based here and several international giants have chosen to set up their headquarters in Munich, too.
Steinbeis University - Schools of Next Practices
At Steinbeis University - Schools of Next Practices, we help people find their path and have a positive impact on the world. By implementing our core study concept, the 5 Circles, into your life, you can and will succeed in reaching the Next Level of your professional life and personal journey. Make our 5 Circles — PURPOSE, CONTENT, TRANSFER, METAVERSE, and SUSTAINABILITY — your daily drivers to pave the way for your career.
Envision your PURPOSE and shape your life and career to fit your ultimate end goal with the support of the highly experienced lecturers and expertly trained student advisory team at Steinbeis University - Schools of Next Practices.
Strengthen your professional and personal qualifications and reach your Next Level through contemporary study CONTENT. Put the latest industry-led innovations and insights learned in the classroom into practice, thanks to our unique TRANSFER-oriented teaching method, and become part of the METAVERSE —the future of work — with our immersive technologies and diverse, digitally taught subject matter. The instructive knowledge and future-oriented perspectives gained during our innovative study programs are guaranteed to ensure your compatibility with modern-day working environments and job roles.
Use the knowledge and qualifications acquired during and after your time at Steinbeis University - Schools of Next Practices to go forth and make a real SUSTAINABLE difference to the world — socially, environmentally, and economically.
Curriculum
Core Course:
Economic, Politics, and Society
Strategic Management
Marketing
Innovation Project
Business Organization
Project Management
Leadership & Communication
Research & Science Project
Philosophy of Science and Research Method
Advanced Statistics
Specialization Course:
Digital Infrastructure & Software Development
Data Management, Big Data & High-Performance Computing
Data Driven Business
Data Strategy & Governance
Data Exploration & Analytics
Artificial Intelligence
Scholarships and Funding
Find out if you are eligible for a scholarship so that you can save up to 25% off your tuition fees.
Because Steinbeis University – Schools of Next Practices is part of the Steinbeis Foundation, candidates can apply to the Steinbeis scholarship fund. Through this fund, a selection of students showing academic merit and outstanding interpersonal skills can save 25% off of their total tuition fees.
Scholarships are allocated based on motivation, personal and professional achievements, as well as academic excellence. Scholarships will be awarded to candidates from any educational or vocational background.
Career Opportunities
Your Profile:
You are interested in data analysis and its applications in business and technology and might have previous work experience in computer science, engineering, mathematics, or statistics. Regardless, you have a passion for using data-driven insights to solve complex business problems and improve organizational performance.
Your Career Prospects:
Data Analyst
Data Scientists
Business Intelligence Analyst
AI Engineer
Data Architects
Data Manager