You're up for creating and innovating, for digging deep into data and trends, for applying computing skills to solve analytical problems, and for planning the next big thing. We believe in providing you with empowering opportunities to fine-tune your skill set needed in the global marketplace.
Sole U.S. team in the 2018 Network of International Business Schools Worldwide Case Competition.
Human Resource Management curriculum endorsed by the Society for Human Resource Management.
6-time statewide Missouri Collegiate Cyber Defense Competition champions.
Business faculty leads more than 30 study-abroad trips worldwide.
Fashion majors travel to the world-famous New York fashion markets as part of the curriculum.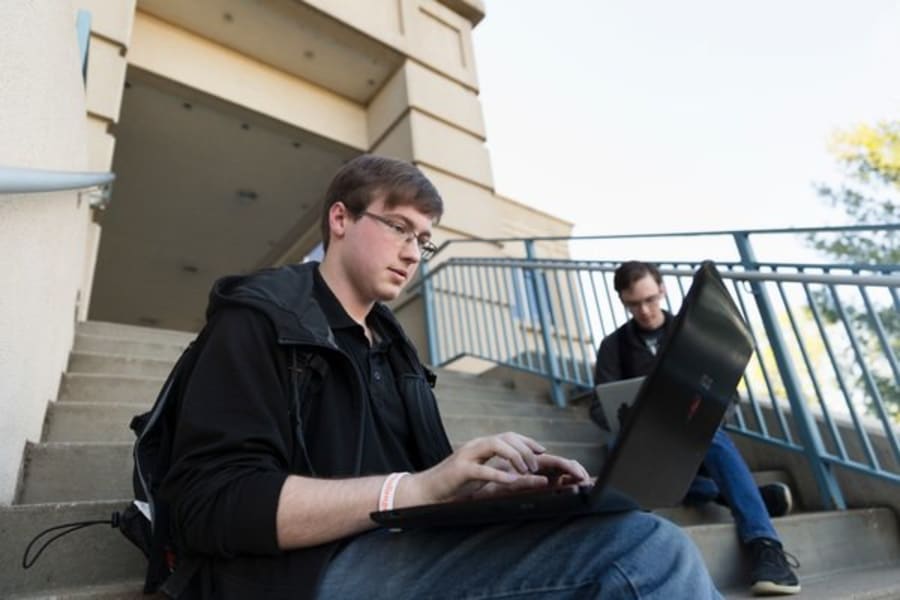 Doing your Dream Job Before Landing your Dream Job
Experiential learning, active learning, learning by doing. At Southeast, we believe your education is enhanced by experiencing what professionals in your discipline know and are expected to do. That's why, here, you'll have opportunities to start your own business, design and build secure software solutions, create interactive AI games, or manage an actual financial portfolio. You can choose to compete in the highest caliber of competitions, collaborate with faculty and fellow students on a research project, design a marketing communications campaign, or take part in a global think tank.
Launching Extraordinary Careers
92% of our Business & Computing graduates are employed or in grad school one year after graduation.
More than 20,000 Harrison College of Business & Computing alumni connections waiting globally.
More than 88% of our grads say their courses gave them the skills/knowledge required in their field.
Nearly 550 corporate partnerships offering jobs and internships.
AACSB accreditation held by only 5% of institutions offering business degrees worldwide.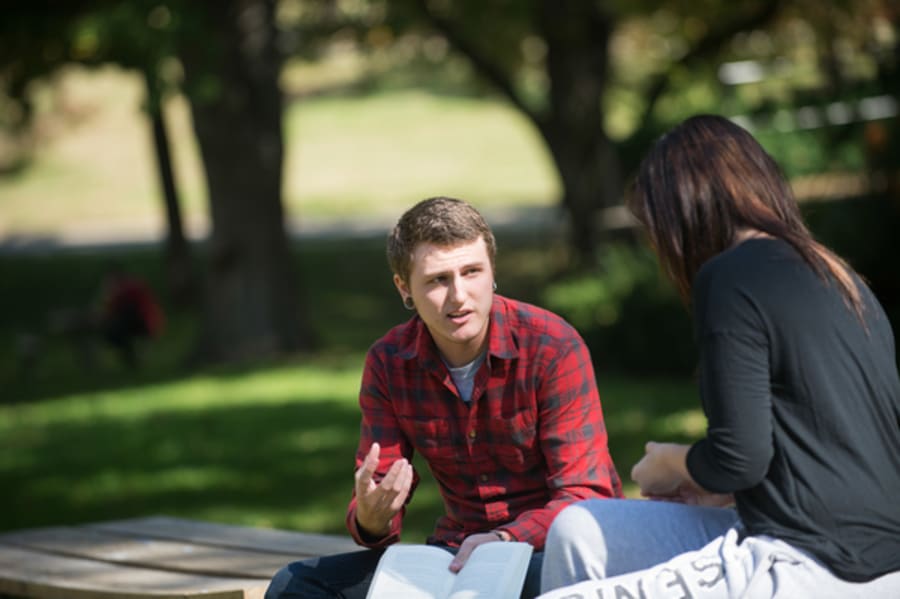 Learning from Experienced and Innovative Faculty
The theory is an important part of learning, but what makes our faculty so great is they've put theory into practice: in their own businesses, in corporations, in nonprofits, in the real world. And, they're ready to share their trials and errors and successes with you. They stay relevant in their fields by seeking industry partnerships and learning best practices. Be guided by faculty in the Southeast Innovation Challenge, Start-Up Pitch Competition, or an Artificial Intelligence Hackathon. Plus, the college partners with a St. Louis-based Corporate Advisory Board and members of area Chambers of Commerce to keep its curriculum current. Whatever path you take, you'll be mentored from the time you start with us till you complete a capstone project.
Creating World Class Learning Spaces
Our state-of-the-art Dempster Hall provides you with access to current technologies and environments to engage you at a deeper level of learning. The building is rich with experiential learning labs: presentation labs, sales lab, focus group research lab, as well as multiple computer labs including the cybersecurity instructional lab, supported with a private cloud infrastructure. Coming this fall will be a Cyber Range which is an educational virtual computing platform that enables students, faculty, and researchers to access computational resources in a myriad of configurations of educational, experimental and counteraction structures. All of this is designed to prepare you for the professional business world.
Located near campus is Catapult Creative House which provides opportunities for student and faculty from a variety of disciplines to create business enterprises or launch a new product or service. The spirit of being entrepreneurial is alive at Catapult and is fostered by programming and competitions supported by the Douglas C. Greene Center for Innovation and Entrepreneurship.
Financing your Education
Here's the bottom line for your bottom line: Southeast is one of the top 2 institutions in Missouri in accreditations, and it's in the top 5 of the lowest cost universities in the state! That means you can be assured you're getting a quality education at an affordable price. Plus, we award $20 million in academic scholarships and 1,600 endowed scholarships each year to further help you with the cost of your degree. College can be challenging, we're working to make paying for it easier.
Forging a Global Network
We have a network of close to 20,000 alumni working across the globe at some of the world's largest corporations to some of today's most innovative startups. Find out more about what our alumni are doing.