MBA in
MBA Supply Chain Management
Shippensburg University - John L. Grove College of Business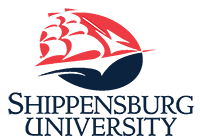 Scholarships
Explore scholarship opportunities to help fund your studies
Introduction
Business Administration - MBA
The John L. Grove College of Business Master in Business Administration degree program offers high quality and outstanding value. Our AACSB-accredited MBA program is designed to help you to succeed in a rapidly changing global economy. Our graduate students find the Ship MBA reputable, affordable, and convenient.
Ship delivers its MBA degree program in two convenient formats in addition to MBA full-time (taking evening and/or online courses):
Ship MBA-Professional: A part-time, evening hybrid format designed for working professionals and offered at multiple sites including Harrisburg and Shippensburg.
Ship MBA-Online: A convenient, 100 percent online format that can be completed in two years.
The Program
Ship's 30-credit MBA consists of 8 required core courses (3 credits each) and 2 elective courses (3 credits each). The requirements are the same in each of the delivery formats. You may choose 7 of the following 8 core courses:
MBA 502 Managerial Accounting
MBA 529 Corporate Financial Management
MBA 548 IT Management and Innovation
MBA 554 International Business
MBA 556 Organizational Leadership
MBA 565 Contemporary Decision Making
MBA 570 Marketing Management
MBA 577 Supply Chain Management
The following capstone course is required. You must have completed four core courses (12 credits). It is highly recommended that you have taken MBA 502 and MBA 529.
MBA 593 Strategic Management
Supply Chain Management is a rapidly growing field both here locally as well as throughout the United States and globally. This MBA specialization will fulfill the demand for professionals who desire additional sophisticated knowledge in supply chain and logistics management in addition to their general management MBA.
Supply Chain Management Concentration
In this 36 total credit option, students take the above eight MBA core courses and take four supply chain specific courses. Select four courses from the following:
SCM 510 Introduction to Logistics and Transportation Management
SCM 515 Procurement Management
SCM 555 Supply Chain Quality Management
SCM 570 Supply Chain Management Theory and Practice
SCM 590 Warehousing and Distribution Management
This concentration is delivered in a 100% online format and is available to all MBA students regardless of location or track selection.
Admission Requirements
Undergraduate coursework and degree, relevant work experience, and goals statement will be evaluated and form the basis for admission. To be eligible for admission to the MBA Program applicants must:
Have a baccalaureate degree from a regionally accredited college or university.
Present a current résumé.
Submit a goals statement. This should be 500 words or less indicating your reasons for pursuing an MBA, your future goals, and why you chose Shippensburg's MBA program.
Complete and submit the MBA Track selection web-form
Take the GMAT and achieve a score of 450 or higher if an applicant has less than five years of mid-level experience, including management experience, or for whom additional evaluation is needed. GMAT may be waived for Beta Gamma Sigma members. Verification is required; send scanned documentation to [email protected].
Applicants will be evaluated on grade point average, course content, work experience, job level, leadership ability, team skills, suitability of goals, and whether they graduated from an AACSB-accredited college.
Applicants who have completed coursework in accounting, economics, finance, organizational behavior, marketing, and operations management may begin taking MBA core courses immediately. Applicants lacking coursework in one or more of these areas will need to take appropriate prerequisite MBA foundations courses before proceeding to core courses.
Faculty
Dr. David Hwang
Dr. Ian Langella
Dr. Robert Neidigh
Dr. Robert Setaputra
English Language Requirements
Certify your English proficiency with the Duolingo English Test! The DET is a convenient, fast, and affordable online English test accepted by over 4,000 universities (like this one) around the world.