1-year MBA in
International Full-time MBA – 12 months
Rotterdam School of Management | Erasmus University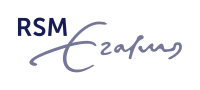 Introduction
Why the Rotterdam MBA?
Let Dutch thinking drive your career forward.
Our international MBA gives you more than a new line on your résumé. It gives you a professional passport to the career you want, anywhere in the world.
Succeeding in business takes more than knowing the facts. It takes a global perspective, an innovative approach, a critical mind, and a focus on collaboration and sustainability. At RSM, we design every class with these values in mind.
That's the Dutch way of doing business. It's kept our faculty and our MBA graduates ahead of trends, market shifts, and the business landscape for decades. And it continues to drive personal and professional success in Europe and around the world.
We're consistently one of Europe's top-ranked business schools, but you won't find we brag much about it. That's another Dutch value—humility. And we know the success of our students, faculty, and alumni speak loud enough.
Our approach focuses on four areas
Our diverse setting gives you a global mindset
Learn about people from around the world by sitting right next to them in class. At RSM, 97 per cent of our MBA students are international, so every day you're working closely with people from diverse backgrounds.
Our revolutionary approach makes you an exceptional executive
Discover the latest business insights from the leading minds that produce them. Then hone your ability to lead effectively in any situation. Our Personal Leadership Development Programme (PLD) what motivates others—and more importantly, what motivates you as an individual—so that you learn how to better manage them.
Our sustainable thinking puts you ahead of the global economy
The best leaders take actions that benefit business, society and the environment all at once. It's a difficult task, but our MBA graduates are up to the challenge. We emphasize sustainable business in our approach and produce ethical leaders in the process.
Our entrepreneurial approach will turn your ideas into innovations
As an MBA participant, you'll have direct access to the knowledge and a network of the Erasmus Centre for Entrepreneurship at the Rotterdam Science Tower, home to more than 50 innovative companies. Here, the Centre helps start-ups, SMEs and corporates, and hosts entrepreneurship events.
If you want to take your career to the next level, get to Rotterdam. Find out how Dutch thinking will drive your career further than you've ever imagined.