MBA in Creative Enterprise
Meridian University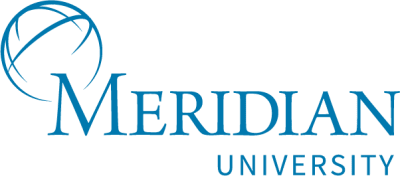 Key Information
---
Campus location
Petaluma, USA
Study format
Blended, Distance Learning
Tuition fees
USD 21,632 / per year *
Application deadline
Request info
Earliest start date
Request info
* tuition estimate based on full-time registration of 32 credits per academic year. Tuition is billed at a rate of $676 per credit
Introduction
In order to be prepared for engaging the unprecedented complexities emerging in the world today, the profession of business requires new vision and new perspectives that change the way we see the world to bring about a flourishing future. To follow this call to Creative Enterprise requires the development of our individual and collective complexity capabilities, for example the capabilities of self-awareness, collaboration, dialogue, negotiation, and co-creation. These capabilities are critical for the success of entrepreneurs, organizational leaders, and managers in this age of technical, social, and dynamic complexity. In realizing ourselves as a whole person, we can begin to see a world comprised of whole systems. Your inner call to have a generative impact on the world as an entrepreneur, manager, and executive can be enabled by the capabilities you will develop through the MBA in Creative Enterprise.
Meridian's MBA in Creative Enterprise offers an innovative approach to the field of business, integrating whole person with whole system competencies to prepare its graduates to develop sustainable, generative practices that ensure the success of the individual, while also serving the greater whole. Part of a third-wave of business education, the program integrates social, technological, and cultural innovation, and develops business leaders who are oriented to the emerging experience-driven transformation economy.
Discover in this master's program what impact you can have on core business functions, such as management, marketing, finance, operations, and strategy. Explore the profound impact creativity and innovation can have when following ethical principles and wise perspectives. The profession of business can serve to make a critical contribution to transforming culture, society, and global commerce.
There are five dimensions integrated throughout the MBA curriculum. Creative Enterprise occurs at the intersection of these dimensions and offers a more holistic perspective of each dimension in relationship to the others.
These five Meridian MBA dimensions are:
Transforming business innovation to integrate and engage social, cultural, and technological challenges.
Building purpose and development-driven organization.
Engendering Business as a means of regenerating the commons.
Empowering companies and non-profits through the theory and practice of living systems.
Actualizing entrepreneurship that is locally and globally generative.
Scholarships and Funding
Introducing Unique Impact Scholarships
Available to Meridian University students worldwide, Meridian University's Impact Scholarships represent the University's commitment to supporting graduates to take transformative action in the fields of psychology, business, coaching, education, and leadership.
The Meridian Social Entrepreneurship Scholarship
The Meridian Developmental Coaching Scholarship
The Meridian Collective Trauma Transformation Scholarship
Program Outcome
The Meridian MBA is designed for students who aspire to be social entrepreneurs or executive leaders well-grounded in the principles and practices of creative enterprise. The intention is for graduates of the MBA to develop skills and competencies applicable across a broad set of core business functions such as strategy, marketing, and management, as well as a set of fundamental personal capacities applicable across all forms of leadership, coaching, and team development.
Meridian's MBA program is designed based on the principle that business can be a force for good. The curriculum engages business as a profession from a technical perspective (finance and operations), from a psychological and educational perspective (leadership, coaching, and performance management), and from a social impact perspective (transformative change in the economic and organizational environment).
If you are seeking a graduate education that both prepares you for the core business functions like marketing, finance, and operations, but also engages business at a higher level, preparing students to actualizing entrepreneurship that is locally and globally generative and aligned with the UN Sustainable Development Goals, for example, then Meridian's MBA in Creative Enterprise could be a great fit.
Career Opportunities
The Meridian MBA curriculum is designed to prepare graduates for a professional future in the contexts noted below, with which the MBA concentrations are specifically aligned.
Social Entrepreneurship
Project and Process Management
Operations Management
Human Resources Management
Management Consulting
Executive, Developmental, and Performance Coaching
Strategic Leadership
Organizational Development
Curriculum
Meridian's MBA in Creative Enterprise degree program balances the desire students have to move forward with their careers quickly with Meridian's goal of providing a broad and deep graduate degree experience. You can take advantage of Meridians flexibility and degree path to move each quarter between full time, accelerated, and part time pacing. The degree is 64 coursework credits. Those 64 credits are completed generally in all four credit courses. If you complete 8 credits per quarter, it's going to take you two years to complete the degree program. If you complete 12 credits per quarter, you can complete it in 18 months. And if you complete 4 credits per quarter, it will take you 4 years to complete. We consider that to be part time.
In addition to your coursework, you also complete a creative action project, which is otherwise called a capstone project. That is a project you will do in the context of your coursework. Most often students will complete their creative action project by the time they have finished their courses. You will also receive guidance for your capstone project.
Your core courses will consist of 28 quarter credits that will focus on core business functions such as management, accounting, human resources, organizational culture, managerial finance, operations management, creative marketing, and of course foundations of creative enterprise, which is the underlying philosophy of Meridian S MBA in Creative enterprise. There are seven core courses that you will take in total.
The core courses of the MBA program are:
• MBA 565 - Managerial Accounting
• MBA 530 - Strategic Management
• MBA 532 - Human Resources and Organizational Culture
• MBA 564 - Managerial Finance
• MBA 511 - Operations Management
• MBA 521 - Creative Marketing
• MBA 501 - Foundations of Creative Enterprise