Experience Life at Canada's Leading Business School
Welcome to the Ivey Business School at Western University, Canada's leading provider of real-world, case-based business education.
Drawing on extensive research and business experience, Ivey faculty provide the best classroom experience, equipping students, through Case-Method Learning, with the skills and capabilities they need to tackle today's leadership challenges. Beyond the classroom, Ivey students gain a global perspective on business issues, through international study trips, exchanges, and practicums.
The Essentials of Ivey
Dean: Sharon Hodgson
Founded: 1922
Programs:

Full-time undergraduate Honors Business Administration (HBA)
Master of Science in Management - three streams (MSc)
Full-time MBA
Accelerated MBA for Business Graduates
MBA Direct for Ivey HBA Graduates
Executive MBA (EMBA) program in downtown Toronto (Donald K. Johnson Center)
Executive Education (Open Enrollment and Custom Programs)
Ph.D. Program in Business Administration

Faculty:

103 full-time faculty
92 professors
11 lecturers

Alumni:

More than 25,000-degree alumni and 15,000 Executive Education alumni in 106 countries.

Locations:

Ivey Business School is located on Western University's campus in London, Ontario, Canada midway between Toronto and Detroit, Michigan. Within London, it also offers programs a short distance off of Western's campus at the Ivey Spencer Leadership Center.
Ivey has also branched outside of London, operating from its downtown Toronto campus at the Donald K. Johnson Center and its Hong Kong campus, Cheng Yu Tung Management Institute.

Distinctions:

Ivey's Case-Method of Learning prepares students for success and offers a powerful alumni network and exceptional career opportunities
Ivey Business School has earned an international reputation for its teaching and research excellence and the high caliber of its students and faculty
52 percent of all Ivey alumni hold the title of Chair, President, C-Suite, Vice-President, Managing Director or Partner
For five years in a row, Bloomberg Businessweek has ranked Ivey the No. 1 MBA program in Canada (2014-2018)
Renowned for its Case-Method of Learning, Ivey Business School is one of the two most important producers of business cases in the world, alongside Harvard
Ivey is the world's largest producer of current Asian and Indian business cases
First international business school to open a permanent campus in Hong Kong
90-per-cent Career Placement rate for the MBA class of 2018
Ivey Business School is home to Ivey Business Journal, a top Canadian publication of business thought leadership and management practice for more than 80 years
Diversity and Culture: A Commitment to Community
Our Mission
To develop business leaders who think globally, act strategically, and contribute to the societies in which they operate.
Our Values
The Pledge Ceremony
Since the spring of 2004, every graduate of an Ivey degree program takes the Pledge and receives an individually numbered Ivey Ring. This signifies their role and responsibility in preserving Ivey's collective reputation that has been earned since 1922.
IVEY Thrives on Diversity
Ivey is a thriving community of students, faculty, staff and alumni from a wide array of racial, ethnic, religious, cultural and sexual orientations. This community reflects the real-world experience of the Ivey classroom, where exceptionally-talented students and gifted faculty – all from a diverse range of educational, professional and cultural backgrounds – engage in a learning experience unlike any other, all supported by high-functioning staff. We actively recruit to make this diversity possible.
Women
We want women who want to be leaders, and equip them with what we call Leadership Essentials. Take a look at our alumnae and see the powerful and successful women who have made an impact in every corner of business.
LGBTQ+
The Ivey community of students, staff, and faculty across the School seek to build a safer, more welcoming campus through the inclusion of the multiplicity of sexual and gender identities.
Ivey's MBA LGBTQ student club is an affiliate of Reaching Out MBA (ROMBA), a global initiative that educates and connects LGBTQ MBA students and alumni. Ivey students have access to ROMBA's vast network, giving students a stronger connection with LGBTQ+ MBAs from around the world.
Culture
Business is a global experience. Our School experience is, too. Ivey pursues the best students, faculty, and staff from across the world to ensure we deliver on this promise – right here in London, Ontario.
Sustainability
Sustainable Design in the Richard Ivey Building
The Richard Ivey Building incorporates more than just state-of-the-art architectural design. It also integrates the best in green building, design, and construction. Learn how the building contributes to well-being for us and our neighbors.
Giving Back
Ivey is built on philanthropy. When you support the School with your time, talent and resources, you are investing in a successful future.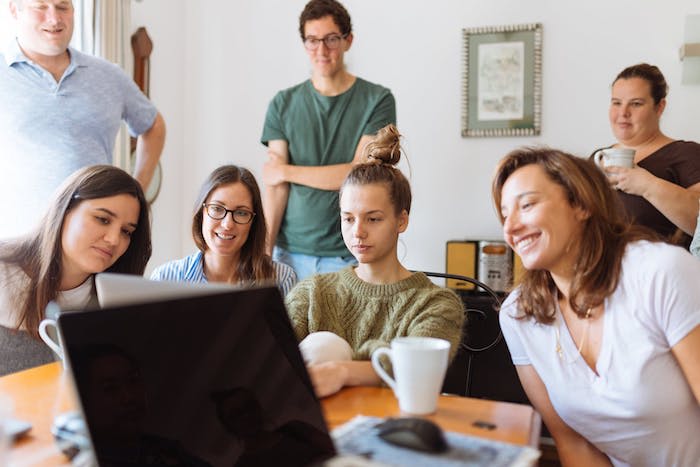 IVEY Campuses
Richard Ivey Building
Located on the Western University campus, the state-of-the-art Richard Ivey Building integrates the best in green building, design, and construction.
Programs: HBA, MBA, MSc, PhD
Spencer Leadership Center
Home to Ivey Academy, Spencer sits on 30 acres of beautifully landscaped parkland, just minutes from the main campus.
Programs: Ivey Academy, EMBA
Donald K. Johnson Center
Located in the Exchange Tower in Toronto's financial district, the Donald K. Johnson Center is a state-of-the-art executive teaching facility.
Programs: Executive Education, Accelerated MBA for Business Graduates, Executive MBA (EMBA)
Hong Kong Campus
The Cheng Yu Tung Management Institute is located in the Hong Kong Convention and Exhibition Center.
Programs: Executive Education