MBA in
MBA - Supply Chain Management
IU International University of Applied Sciences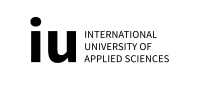 Introduction
Make 2023 your year. Change your future with IU - apply and save up to 25%!



IU is always looking for new ways to help you combine high-quality education, accessible education, no matter your circumstances. You have the chance to get up to 25% off your on-campus studies! Join IU on one of their campuses in Bad Honnef or enjoy a major European city in Berlin. Their lectures still offer great flexibility, giving you a chance to work, socialize and explore a new continent while working towards your future.



Bachelor 180 ECTS - 25% discount
Master 60 ECTS - 19% discount
MBA 90 ECTS - 6% discount
Master 120 ECTS - 17% discount



Learn More
Your degree, your way:
We design our programmes and courses to be as flexible and innovative as possible—without sacrificing quality. We deliver specialist expertise and innovative learning materials as well as focusing on excellent student services and professional advice. With IU you can study on campus, online or combine both and switch between the two. Our distance learning materials allow you to gain an accredited degree from wherever you are and work around your job or personal commitments.
Prefer to study on campus? Get your real-life university experience at one of our two campuses in Germany and network with people from all over the world.
Why IU?
#1 University in Europe: Join Europe's largest private University with more than 100,000 students
Maximum Flexibility: Study on campus, online or switch between the two options. You choose where you want to study.
Fully Accredited Degree: All our degrees benefit from German state accreditation and are internationally recognized in major jurisdictions such as the EU, US and UK
Study at a 5-star rated University from QS: IU is the first German university that achieved a 5-star rating for Online Learning from QS
International Focus, Practical Orientation: We focus on practical training and an international outlook which gives IU graduates a decisive advantage: 94% of our graduates have a job within six months of graduation and, after an average of two years on the job, 80% move into management. Plus, we work closely with big companies such as Lufthansa, Sixt, and EY to give you great opportunities and insights.
About the Programme
This programme is geared towards making you a successful supply chain professional who can handle dynamic, scalable, connected and smart supply chains. Today, industries like e-commerce, retail, manufacturing, hospitality and many others are actively looking for the efficient supply chain management. Supply chain management is a multi-disciplinary and exciting field that trains you to plan for new projects, source and provide logistical support, decide production methods, decide effective ways for distribution and calculate risk at all stages. A specialisation in this field will give you a well-rounded understanding of supply chain management focusing on aspects like global trade, retail, risk management, sustainability, enterprise resource planning, sales & operations planning, sourcing and procurement and supply chain optimisation.
Facts & Figures
| | | |
| --- | --- | --- |
| Degree: | Study model: | Duration: |
| Master of Business Administration (MBA) | On-campus | 18 months |
| Campus | Tuition: | Admission: |
| April / July / October / January | from 669 Euro per month | Bachelor's degree, work experience, proof of English language skills |
Where you will be studying
You can pursue your MBA degree online or at the two German campuses in Bad Honnef, Berlin.
Your Benefits
International value
Benefit from our large global network of partners and a curriculum designed to make you succeed internationally.
Career boost
Give your career the boost it deserves with our support during and after your studies.
Maximum flexibility
Study completely online, on-campus in Germany or mix the best of both worlds! Talk to our study advisors to find out more.
Free Webinar and Q&A
Webinar: Study Online with IU 3:00 PM - 3:45 PM (CEST)
Curriculum
1st Semester
Leadership
Innovation and Entrepreneurship
International Marketing
Performance Measurement
Corporate Finance
Managerial Economics
2nd Semester
Strategic Management
Business Ethics and Corporate Governance
Operations and Information Management
Supply Chain and Sourcing Management
Aspects of International Management
3rd Semester
Capstone Project Thesis & Defence
How does the course of studies work?
In the second semester of your MBA programme Supply Chain Management, you choose your major and set your personal focus.
Study Model
Flexible Mix & Match

For this course, you can pick and choose if you want to study online or on campus. You can combine semesters at home with semesters at an IU location.

Complete flexibility overstudy and pricing models
Freedom to change your mind
A full mix of online and in-person learning materials and support

Your own pace

We have full-time and part-time study models for this course. You can choose how you want to study and how long this course will take to suit your schedule.
Rankings
Accredited.
IU International University of Applied Sciences has received system accreditation from EQAR, FIBAA, the German Accreditation Council, the German Council of Science and Humanities, and WES Canada. This means their courses, faculty and teaching material all match the rigorous standards that have been set for them and they can now accredit their own programmes.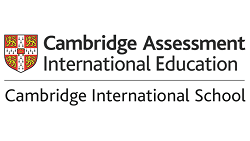 Cambridge Assessment International Education / High School Diploma Study Pathway.
IU is the first online university partner of Cambridge International's high school diploma Pathway. By working with Cambridge, IU offers students a special chance to finish their high school diploma while studying for a bachelor's degree. Since they are required for your bachelor's degree, these high school diploma courses are free of charge. The Study Pathway is a unique 12 months course with a 150-hour workload which you take alongside your bachelor courses. The Pathway concludes with an exam that can be retaken an infinite number of times.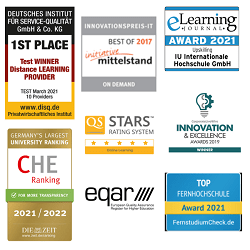 Award-Winning.
In the current CHE ranking (2020-2022), IU tops the Business Administration field in categories of "General Study Conditions," "Contact with Lecturers," "Study Programmes Offered," "Examinations," "Study Organisation," and "Practical Orientation," winning a total of six out of 25 categories and achieving more top category rankings than any of the more than 300 institutions. IU received a 5-star rating for online learning and a score of 99 out of 100 in the QS, Quacquarelli Symonds, Stars Report, making it the first German university to receive such a ranking. It was also given the FIBAA Premium Seal for Digital Excellence and has excelled in 15 out of 23 criteria, including categories like Future Orientation, Knowledge Management, Quality Assurance of Teaching, and retaining the rating for the next five years. It is the only training provider to get the DtGV's Service Award 2022 from the German Society for Consumer Studies given that it has a dedicated academic staff and trained study coaches who ensure that students are supported throughout their studies.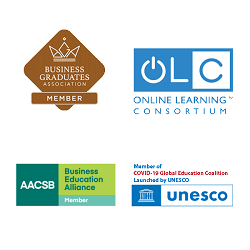 Connected.
IU is a member of the Business Graduate's Association, Online Learning Consortium, AASCB, and UNESCO's Global Education Coalition. These memberships give them connections to other institutions, companies, and NGOs as well as top-tier degree programmes and lifelong learning development courses. By leveraging cutting-edge technology, IU helps students in need to continue their education and pursue lifelong learning.
Program Outcome
Two Degrees, Double the Advantage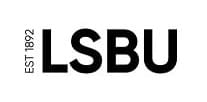 IU International University of Applied Sciences (IU) has partnered with London South Bank University to give you the chance to have your degree validated by two institutions. When you choose this option, you'll graduate from IU with both a German degree and a British degree, giving you a major career boost! This opportunity comes with no extra study courses or travelling.
What you will learn from us
Master your management skills and train your analytical skills to become a confident leader in your field.
Develop a sound understanding of general and engineering-related activities in project management.
Understand relevant concepts and processes of product development, modern supply chains, and be able to differentiate different areas of the Internet of Things.
Career Opportunities
Career Possibilities
There are a myriad of career options available to MBA graduates specialising in supply chain management. Supply chain management specialists are very much in demand as analysts who can judge industry-wide trends and optimally apply them. They may also be required to analyse product life cycles, better manufacturing infrastructure, survey international logistics, oversee staffing and monitor distribution and sales. As a graduate, you will also have the option of working independently or working in a third party consultancy. You can then perform research and analysis to present supply chain solutions to other businesses. Careers such as an Industry analyst, project manager, supply chain consultant, transportation director, global logistics manager, and purchasing manager are some of the lucrative career options that you can pursue.
Senior supply chain manager
This career is fast-paced and multifaceted. You will be responsible for negotiating with contractors and stakeholders from across the world, identifying and leading process improvement projects to solve complex problems across the supply chain. This requires great communication skills as well as a good knowledge of the business ramifications of your decisions in the role.
Purchasing manager
The responsibilities of a purchasing manager vary depending on the industry, with a focus on either raw materials or finished products. As a purchasing manager, you will study the market to identify price trends and future availability of materials and goods; locate vendors; negotiate prices; prepare requisitions and purchase orders; as well as maintain purchase records. You often manage other professionals in the supply chain and procurement area of the business and will work as part of a wider team, requiring business know-how and soft skills you can gain at IU.
Your career? International!
Whether it is at a global medium-sized company or at a multinational corporation abroad – the IU prepares you well for the global job market. The numbers speak for themselves: 3 out of 4 of our graduates work in an international environment, and every third person works abroad.