MBA in
MBA in International Marketing (3 accreditations) - NEW!
IFM Business School - Geneva Switzerland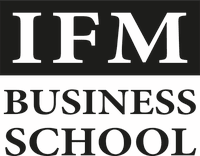 Introduction
This outstanding programme prepares you to meet the global challenges in marketing such as technology, emerging trends and sustainability. You will understand the key role of marketing in organisations by learning about best practices, products and brands analysis and consumer behaviour drivers.

Our degree provides you with a strong grounding of company structures, marketing activities in a global environment. You will enhance your skills in analysis, negotiation, leadership, strategy, and gain an innovative mindset. You will develop the ability to analyse markets and competitors, to manage projects, create innovative communication and successful strategies in order to help a business achieve competitive advantage.


Faculty : You will learn from an international faculty who are industry experts, entrepreneurs and senior managers selected from around the world to ensure educational excellence.