Mba fashion management
IFA Paris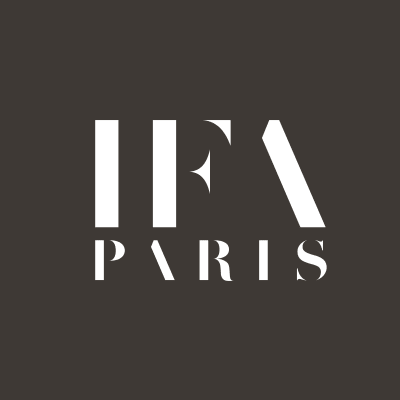 ---
Campus location
Paris, France
Study format
Blended, Distance Learning, On-Campus
Tuition fees
EUR 14,800 / per year *
Application deadline
Request info
Earliest start date
Request info
* Booking fees 150 EUR
Introduction
IFA Paris MBA Certified by FEDE (Fédération Européenne Des Écoles)
Duration: 24-month program in English
Campuses: Paris, Istanbul
Format: Paris or Istanbul/Paris
ECTS Credits: 120
Limited to: 25 students per class
"A complete 360-degree view of fashion business"

Introduction
ore than ever, fashion professionals need to display flexibility and the capacity to adapt to a tougher economic environment, but also to changing consumer trends and shifts in the fashion system, with increasing demand for more sustainable and ethical business practices. Companies are looking for managers that can develop more engaging and social experiences to encourage consumers to connect, and can confidently navigate innovative strategies in a digital environment.
Offered since 2008, our MBA Fashion Management has been completely revamped to take full advantage of IFA Paris' heritage and cultural specificities and our expertise in cutting-edge technologies and in adapting more sustainable practices for the fashion industry.
Our priority: to provide our graduates the excellent marketing and management skills required to navigate this changing landscape. As the industry is gearing towards creating more niches to sustain long-term profitability for its products or services, we have developed THREE majors that achieve a blending between the French traditional savoir-faire and an in-depth understanding of the future needs of the fashion apparel, fashion media, and the luxury industry:
Apparel (this program)
Luxury
Media
The rise of social media has re-established the notions of accountability and transparency as core values our society needs to uphold. The notions of diversity, inclusivity and environment preservation have been rightfully elevated from the status of mere "fashion faux pas" to imperative issues that must be solved.
Is fashion failing us? A difficult question to answer since it put brands and consumers in front of their responsibilities. A question, nonetheless, we have a moral obligation to answer!
The MBA in Fashion Management - Apparel Major, has been restructured to ensure candidates will be trained to become mindful industry leaders. The ability to read, and anticipate societal changes, is at the centre of the pedagogical strategy implemented within this program.
Our MBA Courses are structured with the ECTS framework in mind as set by the Bologna Convention. Upon completion of their studies participants will gather a total of 120 ECTS that they will be able to transfer if they wish to further their studies. This program is also certified by FEDE (Fédération Européenne Des Écoles).
Want more information about this MBA program by email? Click here → Send me more infos!
This MBA program is also available for online study on our distance learning website IFA Paris - Learn Online. For all the infos on the full online version of this course, visit: MBA Fashion Management - Apparel Major (Online).