EMBA in
Executive MBA – Global
Henley Business school Germany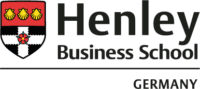 Scholarships
Explore scholarship opportunities to help fund your studies
Introduction
The Henley Executive MBA – Global In A Nutshell
Start: October and March
Duration: 21 months (with 9 months extension option)
Workshops: 61 days, mostly Thursday to Sunday
Workshop locations:

32 workshop days in Munich with your regional group of 15 experienced managers
29 workshop days in the UK, Denmark, South Africa and China/United States with your European group of 60 experienced managers

e-Resources: e-learning + online databases
ECTS: 90
Language: English
Faculty: UK + International
Tutors: Subject area professors + Personal Tutor support
Fee: 46.500€, Early Bird for offers accepted by two months before the programme start: 39.000€ – always excluding travel costs.
Be the Leader You Want to Be
The Henley Executive MBA – Global is an intense and rewarding experience. It is challenging, stimulating and relevant. In many instances, it is life-changing.
Triple accredited by AMBA, EQUIS and AACSB, and among the most renowned MBAs in the world, the Henley Executive MBA – Global is designed to help you achieve the best possible outcomes in business and in life. The benefits can be clearly measured, offering a substantial ROI to you personally and, more broadly, to your company.
The Henley Executive MBA – Global is for experienced and ambitious managers looking to develop their leadership and management competencies. The programme is structured to allow you to continue working full-time and to study your MBA part-time, connecting your learning to current global and relevant organisational issues. It is ideal if you are unable to take significant time out of the workplace to study and want greater flexibility over how, when and where you achieve your MBA degree. Over the 21 months of the programme, you will study and share experiences with like-minded professionals from a wide variety of managerial backgrounds, business industries and international locations.
Embark on the Henley Executive MBA – Global for an enriching experience that will connect you to global business and a worldwide network. You'll find it one of the most worthwhile investments in yourself that you can make.
Programme Overview – Modular, International
The Henley Executive MBA – Global is a part-time master's degree programme delivered through individual and group study, face-to-face workshops and 24/7 e-learning resources.
The programme consists of three key stages (90 ECTS) with an optional award structure on successful completion of each stage:
Stage 1: Fundamental Business Foundations (Certificate)
You will learn about the basic business aspects of managing an organisation, such as managing people, operations and finance. This stage is about developing a strong foundation across a range of business functions.
Stage 2: Strategy & Context (Diploma)
In this stage, you will gain a greater knowledge of stakeholder management and the context around the business choices needed to form a robust strategy.
Stage 3: Taking Leadership to a Higher Level (Master's degree)
You will examine the complexities of change in organisations and how to influence and lead a company through them.
The programme places emphasis on general leadership concepts, which is why the Personal Development module flows through all stages of the Henley Executive MBA – Global, allowing an integrated process towards personal growth.
The workshops are conducted by our world-class faculty members from the UK and International Fellow Network. During your studies, you will write nine individual assignments, designed to enhance your long term effectiveness. The assignments provide eye-opening opportunities to integrate theory with practice and can be applied immediately with maximum impact in the workplace.
The Henley Executive MBA – Global is arranged around study modules that deliver a comprehensive and wide-ranging framework for your studies:
Stage One
Fundamental Business Foundations
Leadership & Personal Development
Managing Processes & Systems – Providing structure
Managing Financial Resources – Staying
in business Managing People – Fostering creativity
Stage Two
Strategy & Context
Strategy – Exploring levers
International Business – Moving out Study Trip China or the United States
Strategic Marketing – Accessing markets
Corporate Reputation & Responsibility – Showing integrity
Study Trip South Africa – Leading with Humanity
Stage Three
Taking Leadership to a Higher Level
Leadership & Change – Taking initiative
Management Research Challenge – Integrating with focus
Elective Module
In addition, there are a range of elective modules that allow you to specialise, an applied business or in-company project, and two international study visits
The Henley Executive MBA – Global starts twice a year, in March and October, and is targeted to last 21 months with the possibility for a 9-month extension.
Learning Experience – Testing Theory in Practice
The programme combines the theoretical and real-world knowledge of our academics. It provides practical applied learning with the aim of bringing business to life, ensuring a rigorous and rounded learning experience.
We understand in your career, you may have already 'been there, done that.' This supports our belief that the most meaningful insights come from learning by doing. We organise our teaching around real-world dilemmas and business choices.
Those who work while studying for their Henley Executive MBA – Global are able to give significant value back to their employers. The knowledge and skills you develop from our highly practical programme can be applied immediately in the workplace. Assessed assignments can be based on current issues, creating a valuable contribution to your organisation.
The Henley Executive MBA – Global provides tangible, significant and enduring skills, knowledge and connections.
Collaboration
Henley prides itself on its reputation for being inclusive, friendly and supportive. Henley puts the emphasis on collaboration rather than competition. The Henley Executive MBA – Global is highly participative and interactive – we value both individual contributions and team-based learning. Programme members come from a range of different sectors, with diverse skills and cultural orientations, which inevitably creates challenges for teams along the way.
Coaching
We coach you on teamwork, management processes, influencing skills, project management, facilitation and conflict resolution – all vital skills for you to take back to your own place of work.
Personal Development
At Henley, we recognise that one of your key objectives is to develop yourself as an individual. We work with your strengths to develop and hone management skills and prepare for the challenges of senior leadership. We see personal development as the backbone of our programme, not as a module to be studied separately.
Personal Tutors
During your studies, you will be coached and supported by our Personal Tutors. They work closely with you to support you in every aspect of your learning and personal development efforts and help you progress through the programme.
Your Global Support Network – In and Beyond the Programme
In the Henley Executive MBA – Global, you are part of three networks to share, learn and develop in the programme: a regional 'home network', a 'European network' and Henley's unique global alumni network.
Collaboration across industries, functional backgrounds and specialisms is a key aspect of learning in the Henley Executive MBA – Global. To foster this exchange, you collaborate at three levels:
Your 'Regional Home Network'
Every student chooses a home campus from the Henley campuses in Munich, Copenhagen, Helsinki and Henley in the UK. At this home campus, they study roughly have of the programme (32 days). In Munich, workshops are usually delivered Thursday to Sunday at the Henley Germany Campus at Maximilianstraße 40 in downtown Munich. In these workshops, about 15 students gather for intense workshops. These deliberately small class sizes ensure individual attention and highly interactive sessions. Currently, the Munich-based programmes bring together professionals from 15 countries.
Your 'European Network'
The regional workshops are complemented by workshops where the students from Munich meet with their peers from Copenhagen, Finland and the UK in joint workshops with 60 students. These take place in the UK (4+7 days), Copenhagen (4 days), South Africa (7 days) and China/United States (7 days) and allow for rich and intensive international and intercultural experiences.
Your Alumni Network
From day one of the programme, our students join Henley's alumni network of more than 76.000 alumni worldwide. They have access to expertise, experience and fun people for both work and leisure. The connectivity among alums is assured through Henley's online community Henley Live.