EMBA in
Executive MBA
ESADE Business School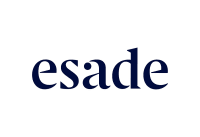 Introduction
1 programme, 3 editions
* Due to COVID-19 disruptions these dates are subject to change. Don't make any arrangements before receiving the confirmation of the starting dates.
10 November 2021 - 15 July 2023
Location: Barcelona, Madrid
Format: In-class
Language: English
Dates: Monthly format: once a month (Thursday, Friday and Saturday) + 2 International Immersion Experiences (+1 optional) + off-campus programme.
18 November 2021 - 25 March 2023
Location: Barcelona
Format: In-class
Language: Spanish
Dates: Weekly format: Friday afternoon and Saturday morning + 2 International Immersion Experiences (+ 1 optional) + off-campus programme
23 February 2022 - 18 November 2023
Location: Madrid
Format: In-class
Language: Spanish
Dates: Monthly format: once a month (Thursday, Friday and Saturday) + 2 International Immersion Experiences (+1 optional) + pff-campus programme
Esade's Executive MBA is a 20-month, part-time programme aimed at training senior executives, allowing them to combine work with the very best in management education. The programme has been designed to help you become a global leader capable of inspiring and driving change within companies, leading with confidence in uncertain settings, and giving a new perspective to challenges faced by companies and their managerial teams.
Hack Yourself
Installing EMBA, upgrading future
Living in such unusual times, surrounded by unprecedented challenges, you can't just wait for the future. Because it won't wait for you. It's time to take the initiative. It's time to take action. It's time to turn the situation around. It's time to Hack Yourself. Break the inertia. Get out of the day-to-day routine. And hack yourself for career growth.
Accessing the most innovative managerial paradigms. Reprogramming solutions with disruptive thinking. Updating your knowledge, downloading new skills, creating an advanced version of yourself. Because you can't wait for the future to come. You have to make it yours.
Why we're different?
Growth Mindset

During the EMBA, you'll carry out a real growth project with the support of an Esade expert. Entrepreneurship or intrapreneurship: you decide.

Guiding: Leadership Development

Guided by a coach, you'll participate in the LEAD (Leadership Assessment and Development) programme, where you'll learn to bring out the best in your teams – and in yourself.

Global Perspective

See the world from a new perspective. The EMBA's international experiences include our diverse classrooms and campus, overseas study tours, and an optional exchange.

Lifelong Learning

Learning doesn't end on graduation day. In the five years after you finish your EMBA, you can continue your path of improvement with up to three additional electives at Esade.

Flexibility

We know that everyone's situation is different. You can choose the format that best adapts to your needs, and even do subjects from other EMBA formats if their time or location better fits your schedule

MBA Community

Become part of Esade's vibrant and supportive MBA community. Take electives from our Full-Time MBA, join professional and social MBA clubs, and go on Study Tours with other EMBA groups.
Smart learning: methodological diversity for the comprehensive development of abilities
The Executive MBA offers a learning model that guarantees a global vision of the company, enhances the ability to make decisions, and makes a major impact on the development of skills and personal growth.
A variety of methodological techniques are used to transmit technical concepts in the classroom or develop specific management skills and abilities.
Esade's Executive MBA is a transformational programme, which will allow you to:
Access the most innovative business management knowledge.
Discover new strategies to face change head-on and stay ahead of trends.
Incorporate international experience into your professional profile.
Develop your business plan and avail yourself of expert business-launching advice.
Access to Career Services to help you establish your Professional Career Plan.
Form part of the Esade Alumni network.
Program Outcome
The Esade Executive MBA has been designed so our participants:
Improve communication skills
Develop leadership in an international and multicultural context
Boost the entrepreneurial mindset
Improve analysis skills of the "new context"
and its consequences on industries' competitive dynamics and company results
Develop the network and deep diving in complementary topics
Develop problem solving and teamwork under pressure and time constraints
Help our participants to become responsible leaders
who, being aware of the implicit values and impact of all decisions, are committed to building a fairer society, working collaboratively with integrity and fostering diversity and inclusion, in order to achieve the Sustainable Development Goals.
Ideal Students
High-potential professionals
Signing up for the Executive MBA says a lot about your commitment to your personal and professional development. At a key point in your career, the calibre of your classmates is of vital importance, as it is with your group that you will share your own expertise and learn from theirs. The overall level of the class defines the excellence of the results.
The Executive MBA programme is designed for high-potential, highly-motivated professionals, with excellent interpersonal skills and capabilities.
Career Opportunities
We are committed to you and your career
As an Esade Executive MBA student, you have a whole team of career development experts at your disposal, to help you create your perfect Career Plan. We believe your capabilities and talent will take you far and are behind you from day one.
Individual guidance to map out your professional objectives
Training workshops in personal branding, salary negotiation, 2.0 profile, interview techniques, etc.
Company networking activities
Enhanced profile visibility
Curriculum
Your path to transformation
Esade's Executive MBA is a complete management development programme, structured in 4 phases.
Phase 1: Awareness
Phase 2: Build
Phase 3: Connect
Phase 4: Decide
Core subjects
The fundamental elements you need to understand the big picture and discover your leadership potential. You'll learn to develop disruptive and innovative ideas, and gain a joined-up vision of the business ecosystem.
Phase 1: Awareness
In the first phase, you will discover the trends, the big picture and the key elements that are transforming the world – and build the self-awareness to become a better leader.
Phase 1 Subjects:
Developing a Strategic Mindset
Financial Analysis
Managing Market Opportunities
The Economic Landscape
Managing with Data and Artificial Intelligence
The Innovation Landscape
Digital Transformation: The Emergence of New Business Models
Geopolitics
Phase 2: Build
Learn the frameworks and tools that will help you to define new and innovative value propositions.
Phase 2 Subjects:
Strategic Thinking and Business Development
Corporate Finance
Implementing Marketing Strategies
Financial Markets
Responsible Business
Operations Management
Phase 3: Connect
The whole is greater than the sum of its parts when everything connects. Understand the key components of business ecosystems and how they work together.
Phase 3 subjects:
From Global Affairs to Strategy (by EsadeGeo)
Leading Change & Business Transformation
Strategic Business Simulation (Immersion Experience)
Managing Sustainable Impact
Specialisation + exchange
A final module that allows you to choose the elective subjects that define your specialization, as well as expand your global vision by means of an international learning experience.
Phase 4: Decide
Gain further in-depth knowledge in the areas that interest you most, plus international experience.
At this point of the programme, participants can choose between:
A choice of elective subjects for the specialisation phase. Choose those that best fit your profile and interests, to cover a minimum of 4 ECTS.
Participate in an exchange with one of Esade's numerous partner schools (optional)
The G-factor
The EMBA includes four journeys that cover all subjects throughout the programme. They focus on developing specific skills that will allow you to add value and stand out as a manager.
Guiding: Leadership Development
Including 4 coaching sessions
Reflect, learn and act with increased self-knowledge in order to become a better leader.
Discover (Experiential Learning Programme - Immersion Experience)
Explore (Lead)
Act (Organizational Behaviour)
Impact (Assessment Centre)
General management skills
Develop essential soft skills including negotiation, influence management and communication.
Negotiation Skills
Power and Influence
Communication Strategy & Execution: Applied Techniques for Leadership
Growth mindset
Learn to see growth opportunities and leverage your creativity and innovation skills.
Creativity and Innovation (Immersion Experience)
Entrepreneurial Mindset
Final Business Project
Global perspective
Learn abroad how firms operate in different cultures through international immersion experiences in top locations hosted by great academic partners.
Innovation and New Ventures (Germany or Israel)
Chinese Business Environment and Mindset
Learning from Innovation Ecosystems (USA) - Optional
Scholarships and Funding
Executive MBA Financing Options
Banc Sabadell
Esade offers a financial aid programme in collaboration with Banco Sabadell for students of all nationalities.
Financing can cover up to 100% of tuition fees, with a 2-year grace period. The application process can be carried out via Banco de Sabadell's virtual banking service. All applicants must have been previously admitted to the programme before any decision process begins.
Agencia AGAUR
The AGAUR agency is a Catalan government initiative for Catalan residents.
Offering low-interest loans to students planning to enrol on a postgraduate degree (a higher university degree is required).
The maximum amount of these loans is €30,000.
FUNDAE
The Fundación Tripartita aims to enable companies to take full advantage of the employee training benefits on offer to them. The objective is that EMBA participants communicate these advantages to their companies, to allow them to invest in training.
If you need support to manage these deductions, please be informed that you can get in touch with experts in this field such as; Acción Contínua.
Prodigy Finance Loan Programme For International Students
Prodigy Finance's innovative lending model offers community-funded loans to international students at the world's top business schools, including Esade.
While banks base their loan decisions on historical salaries, Prodigy looks to the future. It assesses applicants' future earning potential (based on the past achievements of similar graduates) to determine loan affordability.
Key Benefits
No co-signer, collateral or guarantor required
150 nationalities eligible
Loans available for current and incoming international students
No up-front fee
6 month grace period after classes end for full-time programs
No fees for early repayment
Get a provisional loan decision within 5 business days
Caixabank
Caixabank supports young people and professionals studying at Esade with an exclusive offer that includes various types of loans. It is aimed at Spanish citizens or residents.
Express Enrolment Loan: A quick and easy short-term loan. Ideal for paying your annual university fees with a simple repayment plan.
University Student Loan: With a University Student Loan, you decide each year how much you want to borrow. What's more, you can start repayments when you finish your studies and begin working.
BBVA
BBVA offers a loan for financing studies for courses that last more than two years in Spain or abroad (university, pre-university, or higher education studies). Apply for the total amount you need during your studies and state your preferred repayment period. Available for Spanish citizens and residents.
If you fund part of your studies without drawing on the loan, you will only be charged for what you have withdrawn. Guarantees may be required.
How to apply for a two-year student loan:
Click on 'Find out more' at BBVA/esade
Choose the loan amount, repayment period, and indicate the number of borrowers.
Add your personal and financial details.
Send us any additional documents that are requested.
If the loan is approved, you will be able to sign the agreement within two weeks.
You will receive the funds in your account within one working day after signing.