MBA in
Master of Business Administration in Aviation Management
Embry-Riddle Aeronautical University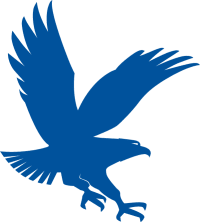 Scholarships
Explore scholarship opportunities to help fund your studies
Introduction
A Master of Business Administration in Aviation Management from Embry-Riddle prepares students for a business career within the aviation industry. By combining a strong understanding of business principles with an in-depth study of aviation, this graduate degree program allows students to explore discipline-specific knowledge while incorporating aviation and aerospace applications.
Students learn from first-rate professors with a unique combination of academia and real-world experience - many having written leading textbooks in international aviation, aviation economics, aviation finance, aviation operations, and optimization. These professors ensure students are up-to-date on current trends in the aviation business sector and prepare them for success within the industry.
Embry-Riddle prides itself on infusing a hands-learning approach at all levels of education. As a result, the Master of Business Administration program begins with case studies in courses and progresses to projects with Daytona Beach and Orlando airports, NASA, Boeing, and numerous local businesses. Students also have access to specialized labs with the latest programs and technology available. These industry-quality labs provide a competitive edge, allowing students to work on actual software and products used within the industry today.
Graduates depart with a full understanding of the imperatives of change, globalization, technological innovation, and increasingly sophisticated and demanding customers that mark the financial, strategic, and operational environments of today's airlines, airports, and aerospace firms.
About Business Administration in Aviation Management at the Daytona Beach, FL Campus
The Master of Business Administration in Aviation Management degree program emphasizes the application of modern business practices to the special challenges of aviation businesses. The coursework interweaves a strong, traditional business education with an understanding of the unique characteristics of the aviation industry. The curriculum is oriented toward the needs of strategic decision-makers in the aviation management industry, and it allows flexibility for specialization in different aviation fields.
The Master of Business Administration in Aviation Management degree is housed in the David B. O'Maley College of Business.
Students have access to the high-tech computing facilities and hands-on labs located throughout the campus. Research areas may take students into the Applied Aviation Simulation Lab or the Total Airspace and Airport Modeler (TAAM), for example.
Coursework will vary according to the area of specialization, but a typical first-year will revolve around Aviation Business Core classes such as Accounting for Decision Making and Organizational Behavior, Theory, and Applications in Aviation.
Requirements and Courses
Offered exclusively at the Daytona Beach Residential Campus, this degree offering is for those students wishing to pursue a dedicated curriculum offering in the field of aviation management. The courses within the program deliver the required MBA core content while investigating trends in the key industry segments in the world of aviation.
Admissions Requirements
Students interested in pursuing this degree option must meet the same admission standards as the MBA program.
Degree Requirements
Aviation Business Core
ACC 517 Accounting for Decision Making
BA 511 Operations Research
BA 514 Strategic Marketing Management in Aviation
BA 520 Organizational Behavior, Theory, and Applications in Aviation
BA 523 Advanced Aviation Economics
BA 635 Business Policy and Decision Making
FIN 518
Aviation Management Courses*
BA 604 International Management and Aviation Policy
BA 609 Airline Operations and Management
BA 645 Airport Operations and Management
BA 646 Air Cargo Logistics Management

*Students may petition the Program Coordinator for permission to substitute the required specified electives to declare a specialization as shown with the MBA program.

English Language Requirements
Certify your English proficiency with the Duolingo English Test! The DET is a convenient, fast, and affordable online English test accepted by over 4,000 universities (like this one) around the world.