MBA in
Responsible MBA - Master in Management and Responsible Business Administration
CMI Business School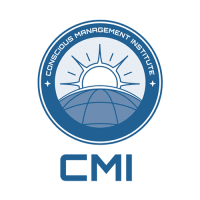 Introduction
Our Responsible MBA program will allow the student to develop their talents and abilities to the maximum for a conscious direction of companies and organizations.
Modalities: face-to-face, biweekly, online
Calls: October and February
Duration: 9 months or 60 ECTS
Presentation:
In the CMI MBA, Corporate Social Responsibility and research, development and innovation take center stage and constitute the essence in the conception and growth of companies and organizations.
The didactic methodology is innovative, specialized and advanced, using an appropriate experiential combination of theory, practice and the case method, training in decision-making, and with exhaustive monitoring of the performance and development of the students through personalized tutoring and continuous reviews performance. The course is based on a unique and adapted curriculum that emphasizes the experience and overall development of the student.
Professional Practices in Business
CMI offers interested students the possibility of carrying out Professional Internships in Companies as an End-of-Master Project or in addition to it.
The duration of the internship is 150 hours, with an equivalent of 6 ECTS.