1-year MBA in
MBA
Cardiff University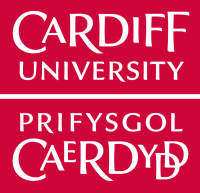 Introduction
Accelerate your career progression with a period of focused study and personal development.
Are you an ambitious professional looking to progress to senior leadership and drive positive business change? If this sounds like you then the Cardiff MBA is a great next step.
Whatever your managerial background, we offer a challenging experience that will stretch and support you, developing your business knowledge, increasing your self-awareness and sharpening your ability as an effective and inspiring leader along the way.
The Cardiff MBA will help you make a difference.
Distinctive features
Springboard into the Cardiff MBA programme and learning community with a custom-made orientation and teambuilding programme.
The Career Advantage Service: Access to a career consultant and personal coach for personalised professional development.
A bespoke, wrap-around Leadership Development Programme to help you assess your leadership capability, develop a personal development path and build key leadership skills.
Cardiff Connections will help you become part of the business community through networking events, access to business leaders and alumni talking about their motivations and career choices, and company visits.
An International Study Tour that provides the opportunity to study business practice in an unfamiliar context.
Contemporary integrated themes running through all modules, such as the future of work, responsible leadership and digital transformation.
Opportunities to make a difference to society and the economy through study and extra-curricular activity in line with Public Value.
Assessment designed around tackling real-world challenges:
The Business Strategy Simulator Challenge
The People Challenge
The International Consultancy Challenge
The Innovation Challenge
The Grand Challenge
The Crisis Simulation Challenge
The Accelerator Project – a response to a complex, multi-faceted problem posed by a business client.
Curriculum
Structure
The Cardiff MBA is structured around a series of six challenge-focussed modules, based on cross-functional and action-based scenarios typically found in the workplace. A number of themes will provide integration across the modules. These may include Responsible Leadership, Digital Transformation and The Future of Work. Choice and specialisation are embedded in modules. For example, the 'Confronting Grand Challenges' module will provide you with the opportunity to focus on a challenge that has particular relevance for your future career.
The learning required to engage with the challenges is experienced in immersive blocks designed to stimulate your curiosity, inform your process of enquiry and strengthen the application of your learning.
This approach provides an enriching opportunity for:
The use of multiple and extended activities to enhance understanding.
Student interaction to support shared sense-making.
Guided in-depth inquiry.
Collaboration between students and the programme team.
Frequent review of insights and development.
Focussed learning rather than the distracting demands of multiple modules.
Structured independent learning.
Challenges include a business strategy simulation, a time-constrained solution to a brief from a senior management team, the development of an innovative business solution and a complex multi-stakeholder challenge. The Accelerator Project is a real-world project carried out in partnership with a corporate client to develop solutions to a significant strategic issue. The concluding module then uses a crisis management simulation to consider the multiple facets of current leadership challenges. It also anticipates the future landscape and transformative change this requires.
This immersive challenge-based structure will enhance your capability in four interrelated areas. You will:
Develop a holistic understanding of core business areas and processes, drawing on contrasting functional, disciplinary and contextual perspectives.
Integrate theory and practice to promote critical thinking and problem-solving.
Engage with the complex, dynamic and ambiguous nature of strategic decision-making.
Gain enhanced insight into your personal potential and develop advanced leadership skills.
Running throughout the programme is a supporting package of activities provided by the MBA's Leadership Development Programme. These directly address the personal and professional skills needed for you to perform effectively in each challenge, and in the next stage of your career. There will be a particular focus on being resilient, resourceful, responsible and relational.
The modules shown are an example of the typical curriculum and will be reviewed prior to the 2020/21 academic year. The final modules will be published by September 2020.
Core modules
| | | |
| --- | --- | --- |
| Module title | Module code | Credits |
| Global Challenges and Strategic Decision Making | BST901 | 20 credits |
| People Perspectives | BST902 | 20 credits |
| Financial and Business Analytics | BST903 | 20 credits |
| Creativity, Innovation and Enterprise | BST904 | 20 credits |
| Confronting Grand Challenges | BST905 | 30 credits |
| The Accelerator Project | BST906 | 40 credits |
| Leading Change and Transforming Futures | BST907 | 20 credits |
| Leadership Development Programme | BST908 | 10 credits |
Learning and assessment
How will I be taught?
An active learning approach is embedded in the Cardiff MBA. We believe that effective learning is founded on two things – your involvement in diverse and challenging experiences, and the way you make sense of those experiences, both individually and with others. A team that includes academics from multiple disciplines, and practitioners representing a range of functions and sectors will facilitate each module. This will reflect workplace practice and encourage the cross-fertilisation of different perspectives.
You will find that each block of learning involves a rich variety of activities including company visits, industry speakers, time-limited challenges, role-play, and simulations. These are all designed to reconsider your existing understanding and to explore issues from different perspectives. The diverse backgrounds within the student cohort make a valuable contribution here.
We will help you to enhance your higher-order reflective skills, including observation, analysis, and synthesis to develop comprehensive conclusions about these experiences.
We will also encourage you to reflect collaboratively with peers, academics and practitioners to challenge your existing knowledge structures, assumptions, values and skills. This will also enable you to negotiate and build new insights into the nature of leadership and business practice and develop creative responses to business problems.
You will have opportunities to integrate and apply new understandings, together with skills from the Leadership Development workshops, in practical tasks embedded in each learning block, and formal coursework challenges around which each module is designed.
How will I be supported?
The University offers a wealth of support for postgraduate students. These include:
Learning Central
Learning Central is the University's virtual learning environment. All programme and module materials are posted here for students to access before, during and after lectures.
Libraries
A variety of hard and electronic copies of books, journals and databases are available for participants on the programme. The Aberconway library is located in the main Business school site, and additional resources are available at other libraries throughout the campus. Many journals and books are also available electronically.
Personal Tutor System
Each student is allocated a Personal Tutor. This member of the academic staff will maintain an overview of your learning and educational experiences. If you are experiencing difficulties, your Personal Tutor will be there to listen and where possible provide professional guidance or else direct you to the appropriate source of support.
The Student Advisory Service
A free, impartial, non-judgemental and confidential service is offered to students on a wide range of personal, financial and academic matters.
Disability & Dyslexia Service
Confidential advice and support are provided for students who are disabled or who have a specific learning difficulty (e.g., dyslexia) or long-term medical condition.
Counselling Service
The Cardiff University Counselling Service provides members of the university community with an opportunity to examine issues that prevent them from maximising their full potential and to explore options for change. The Counselling Service is confidential and free of charge. It has had international recognition as a Centre for Excellence for individual and group counselling.
How will I be assessed?
The block programme structure provides plenty of opportunities for you to reflect on your learning and development informally. Short knowledge/skill review activities are built into each module to help you check your progress and improve your approach to learning. This will build your confidence and enhance your approach to formal assessment tasks.
Realistic work problems form the basis of formal module assessments. You will be expected to show extended academic reflection on each task, and also adopt typical business formats to present your findings, including oral presentations, and written reports.
Assessment tasks require you to work individually and as part of a team, just as you would in the workplace.
All formal assessments are completed within each module block. This enables more in-depth consolidation and application required for successful performance in assessment tasks based on the complex work undertaken by business leaders. It also reflects realistic workplace timescales for the completion of tasks.
Program Outcome
The Learning Outcomes for this Programme describe what you will be able to do as a result of your study at Cardiff University. They will help you to understand what is expected of you.
The Learning Outcomes for this Programme can be found below:
Knowledge & Understanding:
On successful completion of the programme you will be able to:
Draw on discipline-based knowledge and management experience to design integrated solutions to complex organisational problems.
Critically evaluate current management frameworks, models, debates and evidence and integrate with practice.
Critically evaluate contrasting research and consultancy skills for engaging with multi-faceted business problems.
Analyse the complex environmental context that informs strategic decision making in organisations and practice.
Demonstrate a holistic awareness of challenges faced by businesses in making both an economic and social contribution.
Intellectual Skills:
On successful completion of the programme you will be able to:
Find and discriminate between competing sources of research and consulting evidence.
Analyse methods for generating primary data and management information.
Critically analyse and synthesise contrasting perspectives and their supporting evidence.
Integrate theory and diverse work experiences.
Develop compelling arguments to support viable and creative plans of action to convince and brief a range of audiences.
Professional Practical Skills:
On successful completion of the programme you will be able to:
Evaluate the practical applications of theory and practice to generate practice-based solutions to unstructured problems.
Demonstrate proactivity and the ability to take the initiative
Demonstrate responsible and ethical leadership.
Identify and address personal and professional development needs.
Develop credible methods for gathering primary data.
An ability to make decisions in challenging situations.
Work effectively in a leadership team.
Transferable/Key Skills:
On successful completion of the programme you will be able to:
Solve problems creatively.
Communicate with diverse audiences through a range of media.
Demonstrate self-reflection and self-awareness.
Work independently and collaboratively.
Use digital technology.
Manage self and others.
Ideal Students
The Cardiff MBA is designed for people with relevant work experience, who have the ambition to accelerate their progression to senior leadership roles through a period of focussed study and personal development. The programme offers a challenging experience that will stretch and support managers from a wide range of backgrounds who want to drive positive business change. You will develop your business knowledge, increase your self-awareness and sharpen your ability as an effective and inspiring leader. You will consider the wider commercial, social and environmental implications of decision-making in a variety of practical contexts.
Career Opportunities
This programme is designed for those with existing work experience. Successful completion of the programme will enable you to apply for more senior positions or seek a transformative career change.