MBA in
Master of Business Administration
Canadian University Dubai

Introduction
The structure of the MBA program at CUD is built upon the findings of a survey by the Faculty of Management to assess the current and future needs of a cross-section of organizations around the UAE. This means that our curriculum is strategically relevant and offers practical and analytical solutions to the challenges facing the industry and other professional organizations in today's uncertain business environment.
Key Strengths
Our MBA program combines quality, flexibility, and industry relevance to make it the ideal choice for executives looking to advance their careers.
Convenient downtown location: We are located in the hub of Dubai's business district, close to the Dubai International Financial Centre (DIFC).
The state-of-the-art campus at City Walk: Our new campus location is an ideal outdoor destination providing the ultimate lifestyle experience in Dubai.
Program duration: Our MBA program can be completed in 3 semesters.
Five concentrations: Choose from General Management, Human Resource Management, Finance, or Marketing, or complete an additional group of concentration courses to earn a double concentration.
Accreditation: Our program is accredited by the UAE Ministry of Education – Higher Education Affairs to maintain the highest academic standards.
High-quality faculty: Our international faculty are all Ph.D. holders with industry experience alongside their academic credentials.
Canadian education: Our program is based on the Canadian curriculum and education principles.
Lifelong networks: Study with other working professionals and make valuable business connections.
Recognition: Our MBA is highly regarded by employers in the public and private sectors across the UAE.
Flexible schedule: Evening and weekend classes are available to cater to students who work full-time.
Scholarships and Funding
There is no scholarship available for Postgraduate students. On a semester-by-semester basis, tuition fees may be subject to early payment and registration incentives (up to 20% off the first semester).
Curriculum
Concentrations
General Management
The MBA General Management concentration will help you to develop the core skills and professional competencies to take on senior management or leadership roles in the public or private sector. The program focuses on the theories, functions, and implications of management techniques, as well as the principles and ethics of good management. It considers a range of scientific approaches to decision-making based on quantitative, economic, and operational considerations, and provides you with the tools to develop, assess and implement strategic initiatives to boost competitive advantage.
This program will also help sharpen your leadership acumen and give you the practical skills and appropriate mindset to develop in a constantly changing global landscape. The curriculum goes beyond the basics of management to prepare you for senior management positions, enabling you to effectively lead an organization with integrity and responsibility.
Human Resource Management
The MBA Human Resource Management concentration adds elective courses in the management of human capital to your business administration studies. If you are interested in human capital solutions, the HRM concentration will provide you with comprehensive insights into the application and orientation of business administration concepts in human capital management, while still helping you obtain the MBA qualification. The HRM concentration is also the ideal program to develop your line management competence, by addressing challenges in ethics, leadership, and motivation, in a competitive business context.
Finance
The MBA Finance concentration will provide you with the strategic leadership and quantitative skills to analyze both financial and non-financial data, and to act upon it in support of the long-term sustainability of business in a global context. The program adopts a practice-based approach, where students examine concepts and learn techniques that they can apply to real business situations in various contexts, such as derivatives, financial statement analysis and valuation, corporate finance, investment and portfolio management, and mergers and acquisitions.
Marketing
The MBA Marketing concentration has been designed to enhance your marketing analytical skills to adapt to the increasingly dynamic and competitive business environment. The courses will equip you with an advanced understanding of marketing challenges to effectively plan, develop and implement appropriate marketing strategies. The case study-based discussions in class will train you to investigate how companies access the market and apply marketing processes to achieve competitive advantage. The curriculum covers topics including consumer behavior, market segmentation, and competition, and teaches the theory and practice of the marketing lifecycle, from research and product development to communication, supply chains, and strategic management.
Double Concentration
As an MBA student at CUD, you have the opportunity to maximize your studies and earn a double concentration in two majors from our specializations in Finance, General Management, Human Resource Management, and Marketing. A double concentration will expand your depth of knowledge and broaden your career opportunities and earning potential.
To be admitted to a double concentration, you should register in the two majors at the beginning of your first Term. Once enrolled as a student, you will have a maximum of 6 months to register in the second concentration and can only register if your name is not endorsed on the graduation list by the Board of Trustees.
To be awarded a double concentration you will need to complete 16 MBA courses and the degree requirements for both your chosen specializations.
Rankings
Ranked #1 in university Dubai (QS World University Rankings 2023)/(THE Impact Rankings 2022)
Ranked in the top 541-550 worldwide and top 4 in the UAE (QS World University Rankings 2023)
Ranked #7 for International Students and #8 for International Faculty worldwide (QS World University Rankings 2023)
18 accredited programs and over 30 majors/concentrations
Regional affiliation: AArU (Association of Arab Universities)
Licensed by the Ministry of Education – United Arab Emirates
Accredited by the Commission for Academic Accreditation (CAA)
Diverse student community with over 120 nationalities
International Program Accreditation/Certification: CIMA, CFA, ACCA, IAA, PRSA, PRME, ECO Canada, & SHRM
Institutional Licensure & Program Accreditation
Canadian University Dubai is licensed to award degrees by the UAE Ministry of Education - Higher Education Affairs. In addition, all of our degree-granting programs are accredited by the Ministry of Education - Higher Education Affairs through the Commission for Academic Accreditation.
Rankings
International
Canadian University Dubai (CUD) has maintained its #1 rank in Dubai and remains in the top 2 percent of global universities according to the recent QS University Rankings for 2023.
QS (Quacquarelli Symonds) ranking system is recognized among the world's most respected university rankings.
Professional Accreditations and Affiliations
Our academic programs are designed to prepare students for professional practice in their chosen fields. This focus on employability skills has attracted industry recognition from leading international professional bodies, as outlined below. Canadian University Dubai's accredited programs have also been listed on the International Program Accreditation Portal (IPAP) by the UAE Ministry of Education.
The IPAP is a public portal that provides information on the Strategic National KPI that measures the percentage of nationally accredited undergraduate programs that have received additional accreditation by a recognized international body.
Chartered Institute of Management Accountants
Students of the BBA in Accounting and Finance program can obtain exemptions from eight of the exams that lead to the Chartered Institute of Management Accountants (CIMA) Professional Qualification, and the global professional designation of Chartered Global Management Accountant (CGMA). Those majoring in Marketing, e-Business, or Human Resource Management can obtain five exemptions, with other exemptions available for MBA graduates.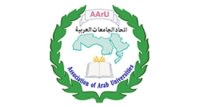 Association of Arab Universities
CUD is proud to join the Association of Arab Universities (AArU) as an active member, that works to support and connect institutions for higher learning in the Arab world, as well as enhance cooperation among them. The non-governmental organization includes 280 Arab universities at present, 12 of which are located in the United Arab Emirates.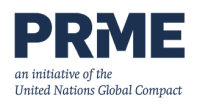 Principles for Responsible Management Education
CUD is a proud member of the Principles for Responsible Management Education (PRME), a worldwide initiative of the United Nations Global Compact to promote responsible and sustainable management education that includes 850 leading business and management schools across 95 countries.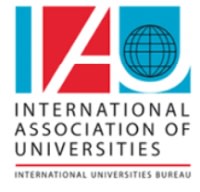 International Association of Universities
Canadian University Dubai (CUD) has joined the International Association of Universities (IAU), further demonstrating our commitment to growing our global network of institutional partners and facilitating our education and applied research development to enhance our academic and cultural exchanges.