Global MBA in
MBA Green Energy
Bologna Business School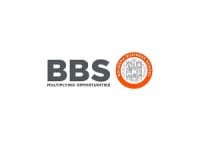 Scholarships
Explore scholarship opportunities to help fund your studies
Introduction
Key facts
Format: Full-time
Language: English
Start: September 2022
Location: Bologna (Italy)
CFU: 60
Duration: 12 Months
The Global MBA in Green Energy and Sustainable Businesses is aimed at young managers who are interested in the challenges imposed by climate change, and the principle on which to build the future of business.
Based on a six-pillar approach (Accountability, Ethics & CSR, Law, Technology Management & Strategy, Entrepreneurship) the program provides tools to support the efficiency of existing resources, as well as the ability to plan new scenarios based on sustainable business models.
Those choosing to study the Global MBA in Green Energy and Sustainable Businesses aim to make a difference using logical, honest innovation, thus adding an ethical dimension to the role of management.
Why study at Bologna Business School
Bologna Business School believes in cutting-edge and high-quality education. With this in mind, BBS designs course offerings with the strategic guidance of an International Advisory Board and the day-to-day input of mixed teams made up of academics, practitioners, consultants, and players on the global socio-economic scene.
Bologna Business School believes in continuing and customized education for:
Young managers who want to grow professionally and personally, strengthening specific functional skills or deepening their understanding of specific market sectors; Recent graduates who are entering the workforce and require knowledge, techniques, and practical tools in addition to traditional university education; Executives and professionals ready to challenge themselves, to consolidate their knowledge base, and raise the bar with their skills through work-study, training, and access to new networks; Companies and institutions aware of the complexity of new global realities who are ready to meet the challenges and opportunities that derive from leveraging their internal human capital.
Bologna Business School believes in accessible and open education, this is why there are scholarships available for the students of the Professional Masters and Global MBA.