MBA in
ABA Mini MBA
Aros Business Academy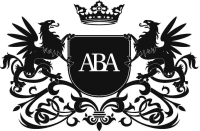 Introduction
The International Mini MBA (online)
ABA Mini MBA is probably the most ambitious Mini MBA in Denmark. The leadership-training program introduces you to the classic MBA disciplines while giving you the latest in management. You will also become a member of ABA Leaders Club, where you as a member automatically will attain free access to exclusive lectures, master classes, and networking events.
The 6 best reasons to take an ABA Mini MBA!
You will get an extremely ambitious Mini MBA developed in collaboration with leading management experts
You will get a 6 months leadership education consisting of intensive training days, e-learning, exercises and a final exam
The leadership education introduces you to the classic MBA disciplines and provides you with additional information about future management
You become a member of the exclusive ABA Leaders Club
The curriculum consists entirely of literature from respected writers and researchers! Furthermore, it is mainly in Danish
You will get a Mini MBA that focuses on your personal development as a leader.
Curriculum
The Aros Mini MBA will cover 6 main fields
Mini MBA – Field 1:
Corporate and leadership understanding in a globalized world. Management and sustainability in the modern organization.
Mini MBA - Field 2:
Personnel management. Man in the modern private and public organization. Organisational development, team-management, self-management, and coaching.
Mini MBA - Field 3:
Strategic management. Visions and strategic processes in a turbulent and changing world. Learning in organizations.
Mini MBA - Field 4:
Change. Management of change and intentional work with disruption and resilience.
Mini MBA - Field 5:
Productivity. Economy. Performance measurements. Business development.
Mini MBA - Discipline 6: The manager as a person. Personal leadership. Personal development. Presence, empathy, and relationships.
We also offer the Mini MBA in Germany (Deutschland). In Sweden: Mini MBA Chefsutbildning. In Greenland: Kursus i Grønland. In Denmark: Lederuddannelse.